$70.00
T-BONE 3-in-1 Car Charger + Power Bank + LED Torch Flashlight
Get the car accessory Jimmy Kimmel can't live without!  He owns three T-Bones!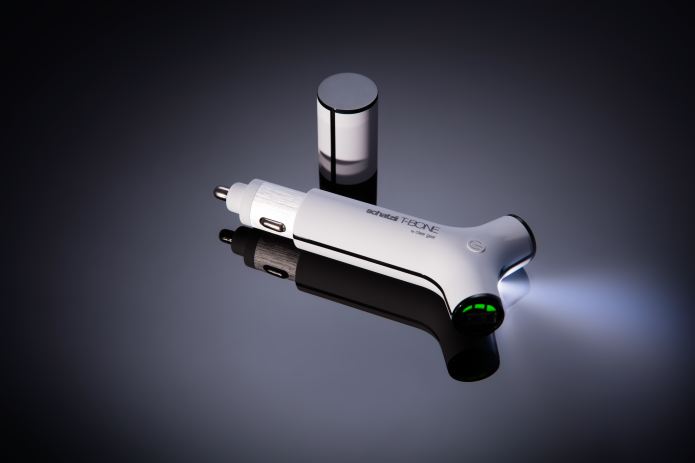 The T-BONE is an All-in-One mobile accessory that comes in handy while driving, at home or in the office. The T-BONE delivers convenient 3-in-1 functionality as a Car Charger with 2 USB PORTS + High Capacity Rechargeable Power Bank + LED Torch Flashlight.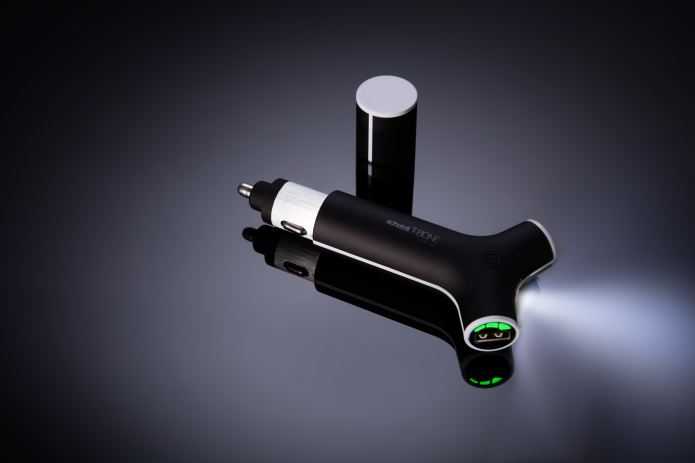 The all in one capability of the T-BONE's patented design provides you with 2 USB Ports so you can quickly charge your phone and tablet simultaneously (with a fast charging port for tablets), and also easily recharges while plugged into your car's cigarette lighter or any 12V socket so you never have to look for a power outlet to charge it. The T-BONE's smart and stylish design provides you with convenient charging while driving in your car or whenever traveling.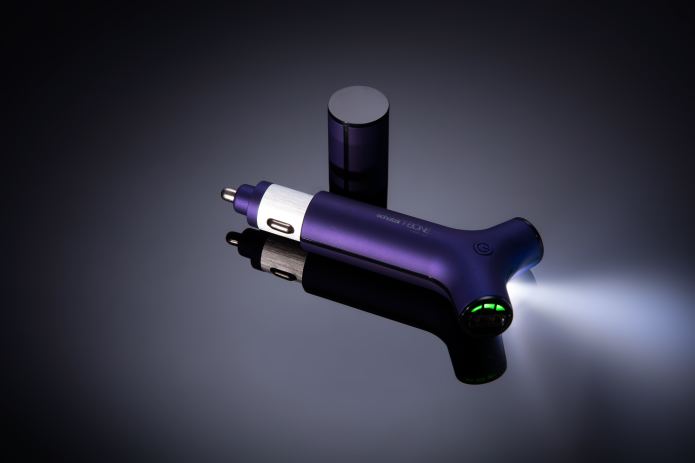 The built-in high capacity 2600 mAh power bank will enable you to take the T-Bone on the go to provide power whenever you need it for any mobile device, and is easily rechargeable. Super bright LED Torch.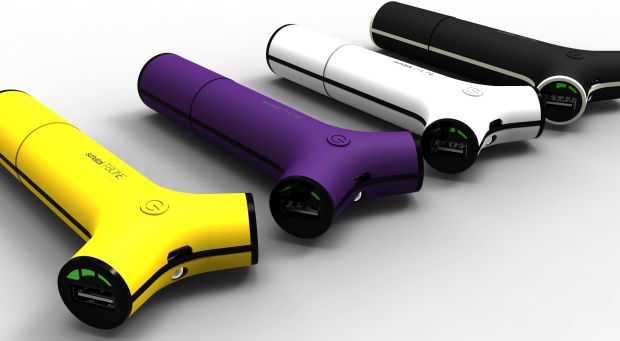 Use it to power up your phone and tablet while driving


Take it on the go to power up your devices anywhere with the built-in 2600 mAh power bank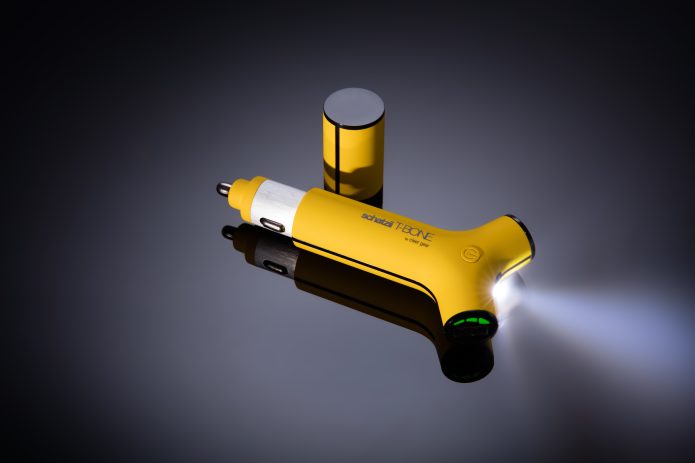 Super bright LED Torch Flashlight whenever you need it. Always comes in handy in the car!

Features
2 USB Ports: for Phone Charging + Fast Charging Port for Tablets
Rechargeable 2600 mAh Power Bank
Bright LED Torch Flashlight
Provides up to a 200% charge for your iPhone or other Smartphone
Portable – Great for Travel
Intelligent Function + Smart Design
3 Colors: Purple, Yellow, White

FAQs
Q: Can they fit any cigarette lighter or other 12V socket? 
A: Yes
Q: Does the T-Bone charge itself in the car?
A: Yes, it charges automatically whenever plugged into your vehicle's socket
Q: How many times can it charge my phone?
A: You can expect up to a 2X charge for your phone
Q: Can you charge more than one device with the T-Bone at the same time?
A: Yes you can! The T-Bone comes with 2 USB ports for quick charging
Q: How bright is the flashlight?
A: It's very bright and comes in handy when its dark outside!
Q: Is the T-Bone portable?
A: Yes it is! It comes with an end cap to take on the go as your portable power supply to charge your phone or other device anywhere, and has a built-in super bright torch flashlight.