$104.00
Kubb (pronounced k-oo-b) is an ancient Nordic game played by 2-12 people using wooden batons that are thrown at wooden blocks (called Kubbs) with each team taking turns trying to knock them down. In the center, is the Kubb King, which is the last piece knocked down to win the game. Kubb can be enjoyed by all ages and is played in grass, sand, or snow. Perfect for tailgating, barn-raisings, beach days, snow days, BBQ's, and weddings.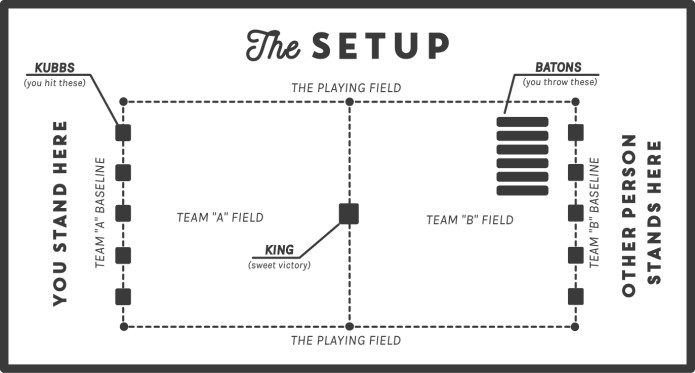 Based out of an Amish furniture shop in rural Ohio, Country Kubb got its start out of necessity. We wanted high quality kubb sets crafted by seasoned skill, and have since emerged as one of the premier Kubb set makers in the US.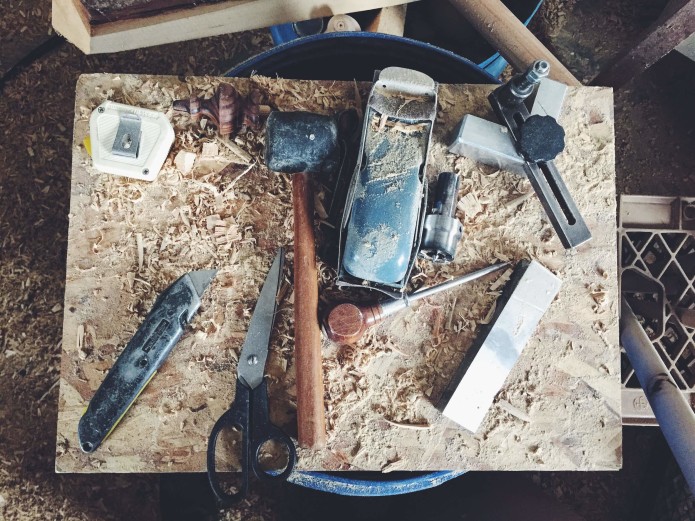 In your box
1 King : 12in x 3.5in x 3.5in
10 Kubbs : 6in x 2.75in x 2.75in
6 Batons : 12 in x 1.75in diameter
6 Boundary Stakes
1 Rule Sheet
1 Canvas Tote to carry game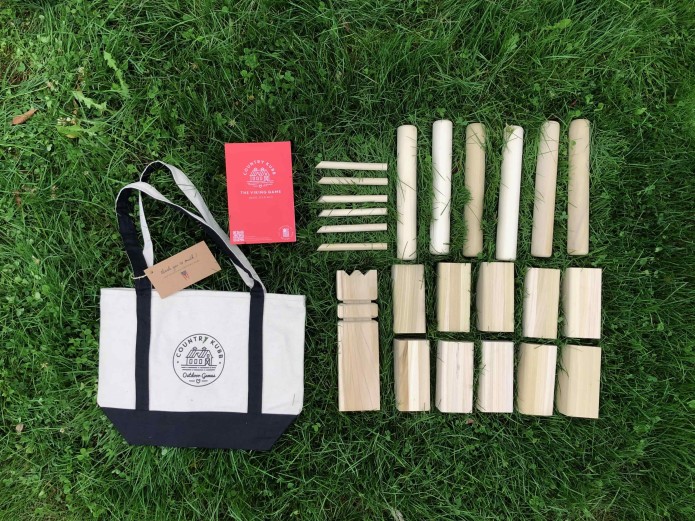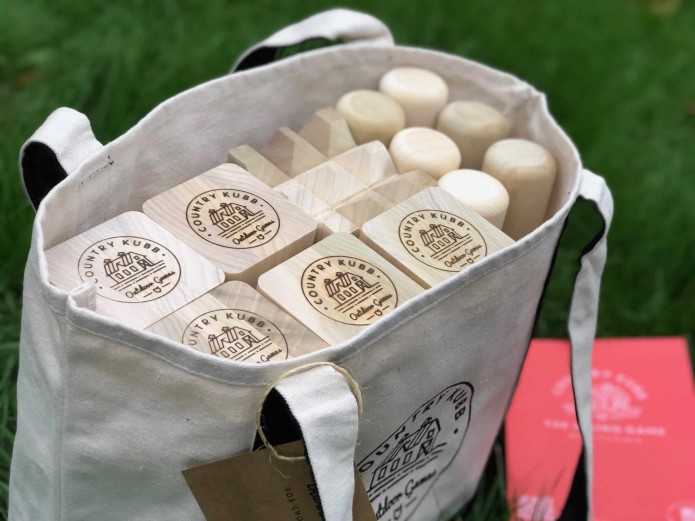 Product Note: While playing Kubb you are throwing pieces of wood at other pieces of wood. Dings and dents will start to show on your game pieces the more you play. We like to think of them as battle scars. Wood is not a perfect material. Every game will have slightly different shades and patterns. If you want boring and perfect buy something plastic.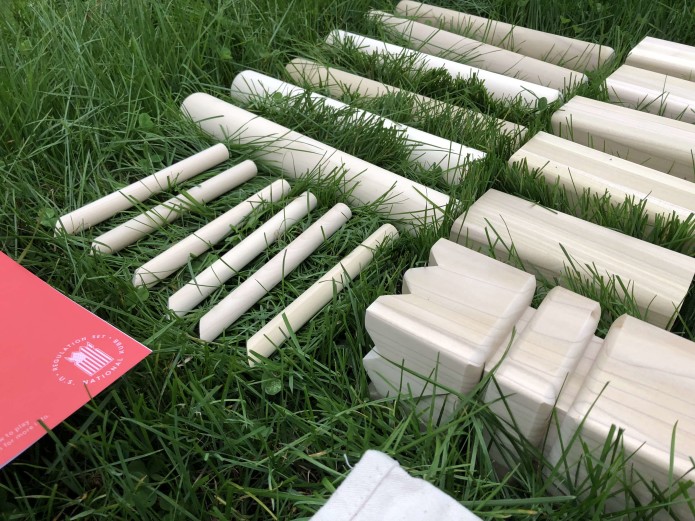 What is the difference in game sets?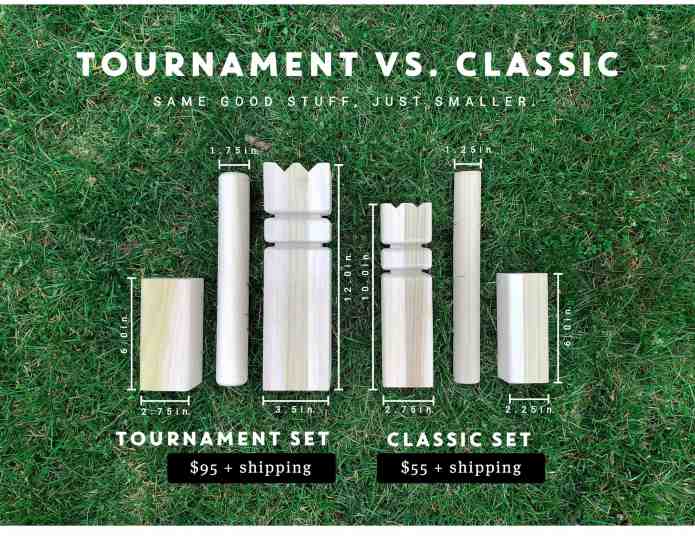 We currently offer two set types; our classic and our tournament styles. Our tournament sets follow US Tournament Regulation sizing and are larger than our classic sets. Our classic set is made out of the same quality as our tournament sets, just smaller, and great for families, kids. Both sets allow you to play a full game. The option you choose just depends on what will work best for you. Kubb is for everyone!
What people are saying about Kubb
"Perfect gift for this holiday season" -AFAR Magazine 2015 Gift Guide

"Country Kubb is making the best [Kubb] sets out there" -Huckberry

"Shipped very quickly and looks every bit as elegant as in the photos. Made it a part of a wedding gift for some friends of mine who love lawn games." -Orion Burt Aug.9 2016