$59.00
BEST. BLANKET. EVER.
This PATENTED 100% parachute nylon blanket is great for outside lounging. A 49 sq. ft. ground cover for all outdoor activities, beach, camping, picnics and outdoor festivals with your best friends. The patented sand pocket design keeps your blanket in-place, while the added stake loops are great for use on firm ground.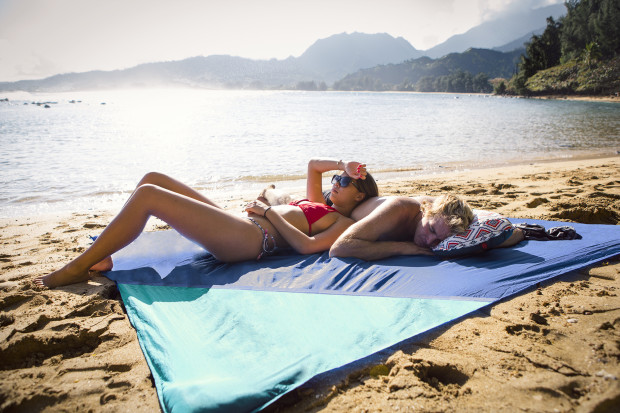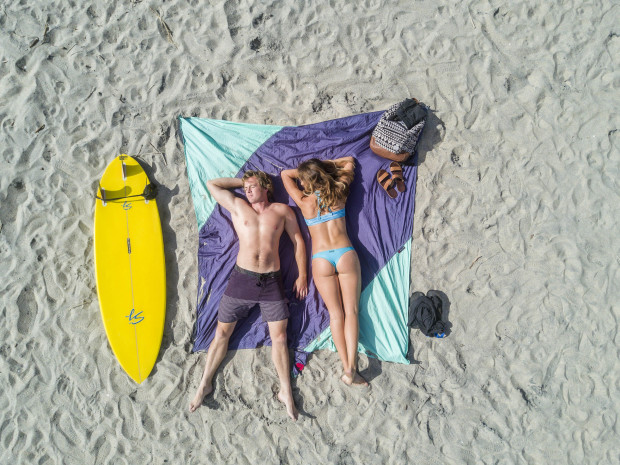 Features
Packable, Versatile and Easy to Use 
At 14oz, it weighs less than your water bottle
The Parasheet ™is amply sized at 7' x 7' - Very packable, compressing down to 8.5" x 4.5" 
Quick-Dry, Non-stick, Machine Washable
FAQs
Is this packable? Yes, it includes an attached stuff stack that compresses the blanket to just 8.5" (21 cm) x 4.5" (11.43 cm) and only weighs 14 oz (.39 kg.).
Does the sand stick to the blanket? No, it's non-stick and quick-dry.
Does the blanket protect you from the hot sand? Yes, the material is breathable and lightweight providing a layer between your skin and the hot stand.