$399.00
GoSun is committed to providing the most efficient solar cooking technology on the market. Bake, steam, roast, or sauté in 20 - 30 minutes with just the Sun!

The GoSun Sport is our flagship model, with over 11,000 units sold in 80+ countries around the world. Lightweight and easy to use, durable and fuel-free, this product has revolutionized outdoor cooking. Join the movement today! 
The GoSun Sport can go wherever you do!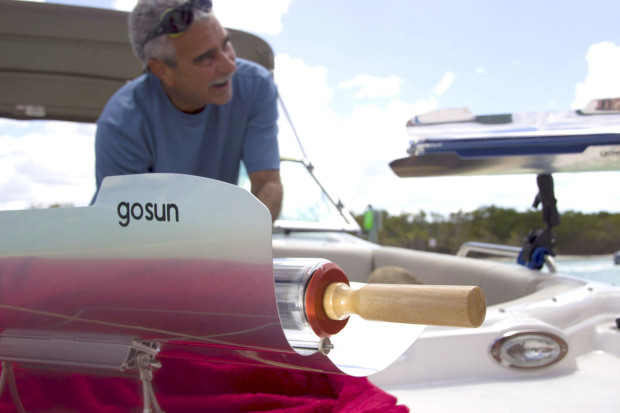 Boating: No refueling, no risk of fire on the boat. Just open the reflectors and start cooking!


RVing/Camping: Portable, easy to use and clean, plus the coolest cooker in the campsite!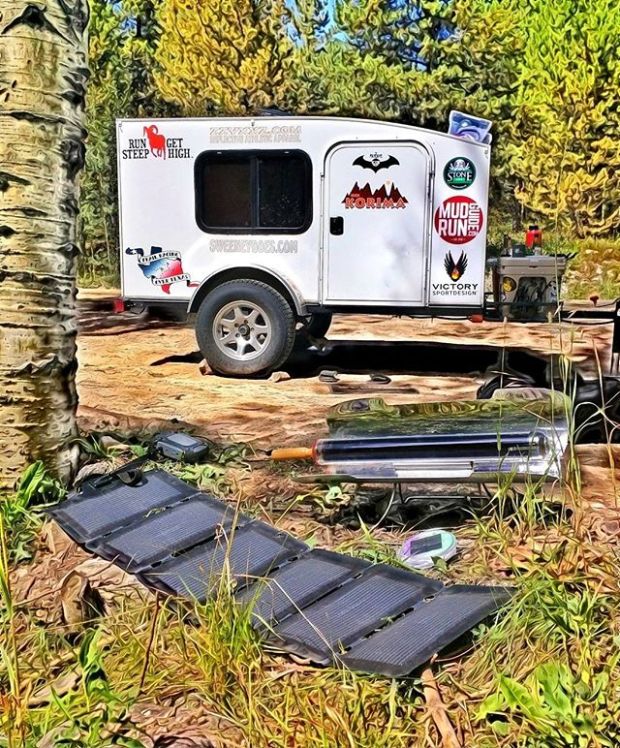 Fishing/Hunting: Cook your catch right on the riverbank!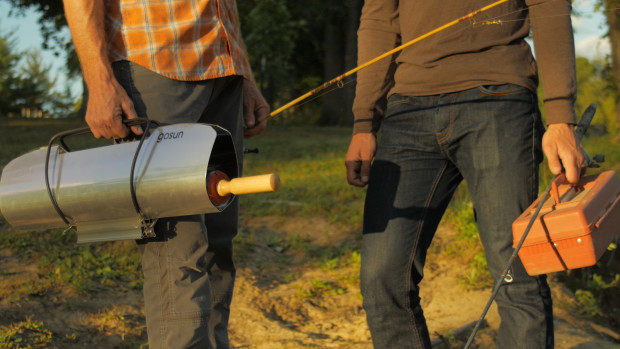 Testimonials
"The kids love it when we take the stove camping. It's so easy to use even they can use it!" - Laura, CA

Perfect for fishing and RVing. I can just pop it open, load it up, and it cooks while I "work". - Mark, NC

"It was surprisingly delicious! Flavors come out richer than normal. My favorite way to cook vegetables!" - Nancy, OH
Features
Easy and Delicious - Just load with food and relax, no monitoring required. The stove retains your food's flavor and nutrition cooking from 360°, like a slow cooker, but faster. Bake, roast, steam and saute, nothing is off limits! When finished cooking, just keep the tray closed to keep your food hot and ready to eat for hours, no Sun required.

Fast and Reliable - Cooks a meal in as little as 20 minutes, reaching temperatures up to 550°F (290°C) in full sunlight. Light clouds on the radar? No problem! The GoSun Sport is so effective at capturing ultraviolet light and holding its heat, that if you can see a defined shadow, you can cook!

Cool To Touch - No fire hazard here. The stove's solar vacuum tube cooking chamber provides a near perfect layer of insulation, keeping heat in and cold out. Perfect for cooking with small children while keeping the kitchen cool during the Summer.

Portable - Reflectors and base fold into a sturdy 7.5lb clamshell case with carrying handles. Completely submersible and designed for adventure, these stoves can take a beating.



FAQs
How much sun do I need to cook?
You might be surprised how little Sun is needed to finish a meal. As a rule of thumb, the stove will cook quickly if you can see a defined shadow from your hand even when overcast, windy and in some cases rainy. If thick clouds are spotty, cooking is still possible, though it will take longer as the stove builds up heat during the sunny periods. We suggest using a weather tracking app like My Radar to help plan and set you up for success!

How do I know when my food is done?
Many foods will finish cooking when the internal temperature of the food hits near 212°F/100°C. This means that steam is a strong indicator of a dish's progress. Noticing smell is another easy and surprisingly intuitive way to judging your food's progress, just make sure not to burn your nose! Give it a couple tries and you'll be a pro. 

I don't really go camping or boating, can the GoSun work for me?
GoSuns are not just great for camping and off grid living, they're also an incredibly easy way to cook anytime. Just insert food and relax! Cooking for 360°, there's no need to stir, and food comes out rich and delicious. Countless sailors, RVers and backyard chefs around the world have adopted GoSun for its ease of use and reliability. Visit our Facebook Community Kitchen Group to hear their story.