$43.00

We all have experienced charging cables that seem to break so easily, charge slowly or just don't fit properly in your device to name only a few of the struggles! Wouldn't it be nice to have a charging cable that never breaks, charges fast and to be able to charge not just an iPhone, Android/USB C or Samsung but ALL YOUR DEVICES?

Connect Instantly - Just insert the volta magnetic tip in your chosen device and start charging! Due to the cable being separated into two parts, you're able to use a single cable to charge any device by just inserting one of our (USB C, Micro USB Android or Lighting Tips) into your device.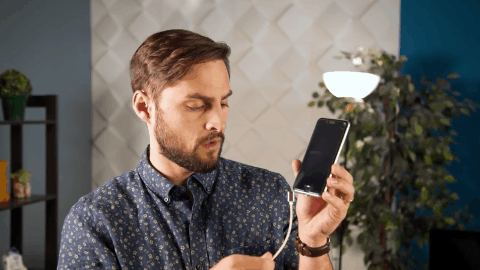 The VOLTA Charger is an all-new, sync and charge cross-device magnetic cable that changes the game with strong, tangle-free military grade nylon that works well with virtually any device and never breaks. It even features a reversible magnetic connection that connects – instantly – every single time. Wave good-bye forever to fumbling with chargers and cords. Each cable comes with the choice of any pair of tips that can turn the open end of the cable into a USB-C, Lightning or Micro-USB.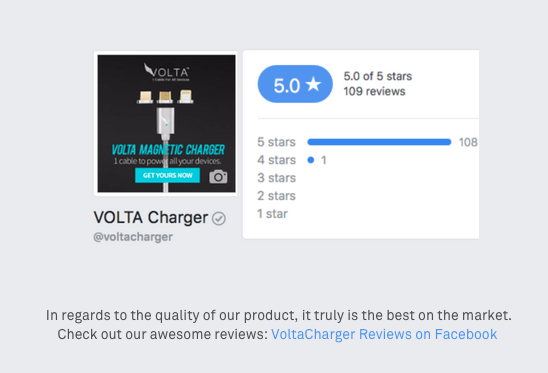 The VOLTA Charger is the perfect charger to connect you to all your devices. Easily switch between charging your Samsung to charging your iPad or even to your headphones! Whatever the device is The VOLTA Charger will connect you easily and charge it FAST!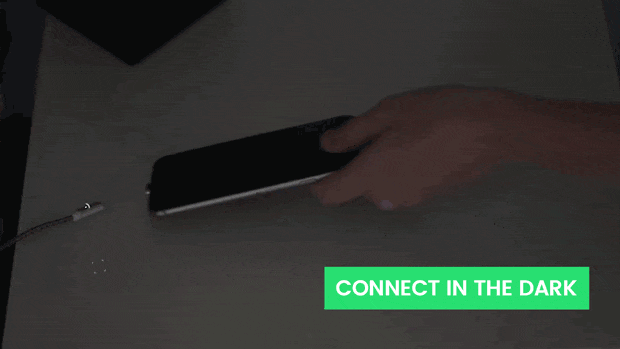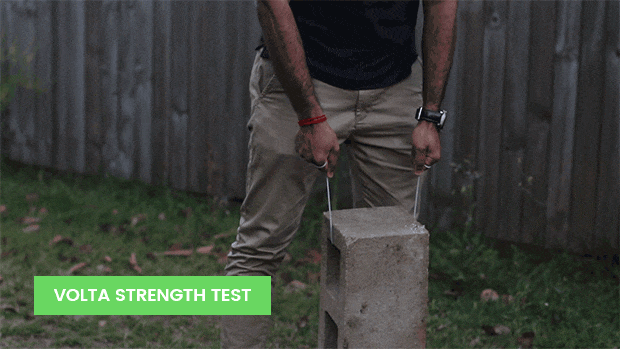 The VOLTA Charger is universal, coming with 3 different tips compatible with any Apple, Android, or USB-C device. It's the only charging cable you'll ever need! 
LIFETIME WARRANTY*
Quick/Fast charge compatible 
Two perfectly complementary N52-Grade Neodymium reversible magnets in a 360° orientation are placed at both ends to deliver an instant and powerful connection. In layman terms, there's no more stabbing your device to connect for a charge.


- Length Options: 1m or 2m
- Each VOLTA cable comes with: x2 USB C tips OR x2 micro USB (android) tips OR x2 lighting (apple) tips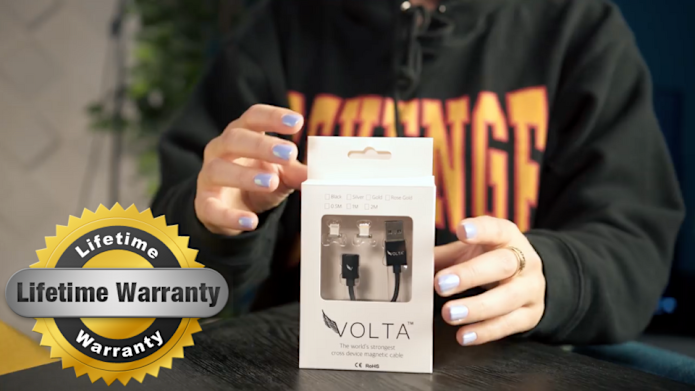 - The VOLTA Charger comes in Silver & Black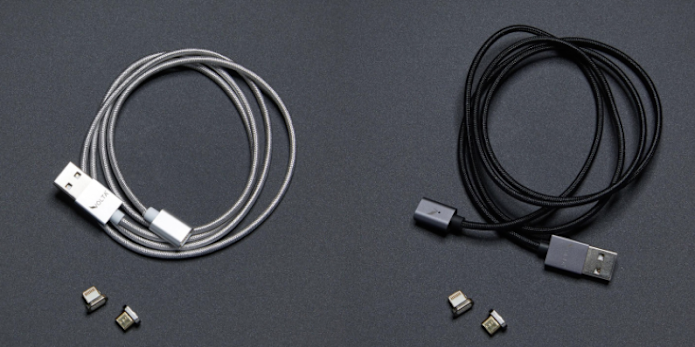 Q) What makes VOLTA better than all the other magnetic cables on the market?
A) There are many reasons as to why. Some of those reasons are based on the amazing reactions people have towards our magnetic cable (hence why we have 100+ reviews with a solid 5 STAR RATING). Also the experiences we've attained from our previously manufactured mobile phone charging accessories. Along with the very good relationship, we have with our partners in Asia who ensure production quality of every VOLTA cable. Also, VOLTA features 2 perfectly aligned, N52-grade Neodymium reversible magnets in a 360° orientation – at both ends – meaning immediate, powerful connection instantly! We also designed the VOLTA cable to provide hassle-free charging for all your USB Type C (Android/Universal), Lightning (Apple) and Micro USB (Android/Universal) devices. Because The VOLTA Charger features cross-device compatibility. This means just 1 VOLTA cable will connect you to every device you own.

Q) How strong is the VOLTA magnetic connection between cable and connector?
A) We used the world's strongest magnetism (N52 Neodymium magnets on both the tip and cable, providing a strong pulling force). The VOLTA Charger was designed to be the strongest magnetic cable on the market. So strong in fact that it can lift your iPad! 

Q) Is the VOLTA cable MFI? Unoriginal cables don't work with Apple products!
A) The VOLTA Cable works and syncs perfectly with all Apple products. It also supports tethering and syncs effortlessly with iTunes. This is due to the embedded smart chips inside The VOLTA Charger. 

Q) Will VOLTA affect the charging speed of my device?
A) VOLTA will not alter the charging speed of any device. It can, however, handle any charging speed of any device (adapter). 

Q) How will my order be shipped?
A) All orders will be shipped with tracking number(s) and will be delivered in most cases by your local or national postal service. 

Q) Can I plug VOLTA into my computer, laptop, car charger or power bank?
A) Absolutely YES! The VOLTA Charger is compatible with everything that your existing USB cable is. This means The VOLTA Cable will work with all your devices that are USB compatible.

Q) What is the length of a VOLTA Cable?
A) The VOLTA Charger comes in 3 different lengths (0.5m, 1m & 2m).

Q) What are the available colours of VOLTA?
A) VOLTA comes in 4 different colours (Black, Gold, Silver & Rose Gold).

Q) Is it easy to remove the connector tip from the device's charging port?
A) The connector tip will stay perfectly steady in your device's port for any general day to day usage. Even if you drop your phone, you will be able to remove the connector tip easily by using just your fingernails. If you don't have fingernails each VOLTA pack does come with a small device that enable you to pull out the tip with ease.

Q) Does VOLTA support higher amperage and voltage charging? 5.1 volts, 2.1 volts for iPad?
A) Yes VOLTA supports all of the higher amperage and voltage charging.

Q) How many times can I claim warranty on a specific singular cable?
A) We'll replace the same VOLTA cable between 1-2 times, depending on the cause of the damage.

Q) Does having a VOLTA tip in my phone negate the waterproof/resistance of my mobile device?
A) We have tested this by putting the device in water for 30min. After taking it out the device still functioned along with the tip being fully intact. Although it's possible that water under unusual circumstance can be trapped within the tip causing corrosion never the less this shouldn't affect the device's ability to be waterproof/resistant.