$50.00
Hurry now to get 2 PHOOZYs for $50 plus FREE Shipping - A 23% Savings
Summer days spent soaking up the sun or epic winter adventures can be tough on smartphones, causing higher battery consumption and overheating or freezing. Meet the PHOOZY™, the world's first solution to shield smartphones from the challenging environments of earth.
Having your phone overheat and shut down or sink to the bottom of the lake is a sure way to ruin a great adventure. PHOOZY delivers the peace of mind of integrated drop protection and buoyancy - meaning this capsule floats, keeping the phone at the surface of the water.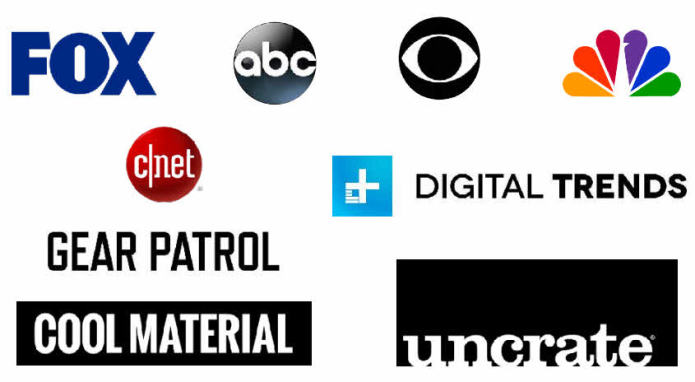 Why do you need a PHOOZY?

PRESERVES BATTERY LIFE in harsh weather environments by maintaining optimal operating temperatures for. Thermal Capsule will not interfere with cellular, Wi-Fi or Bluetooth signals while still allowing access to charging port 
DURABLE AND WATER-RESISTANT made from NASA technology to insulate your mobile phone in cold conditions and reflect the sun in hot conditions.  
PHOOZY's Anti-Sink, water-resistant technology acts as a life jacket for your phone, keeping it afloat if dropped into water. 
MILITARY STANDARDS exceeds drop-test standards (MIL STD 810G 516.6), protects drops up to six feet. 
NOT INTENDED or designed to be left in vehicle in cold weather or hot weather for 8 hours or more.
What the Press is Saying
"No matter what phone you buy it for, the Phoozy runs $30. That's not an awful price considering Lifeproof cases start at $90, and don't accomplish half of what the Phoozy does. You also won't be forced to put your phone in a bulky, hard plastic case, which is another plus." - Digital Trends

"Your phone case does many things, but one thing it doesn't do is protect against extreme temperatures. This is why your phone goes black whenever you leave it out in the sun or in your car's glovebox during winter. Slip your phone into the Phoozy pouch, though, and it'll never overheat or freeze again." - Gear Patrol

"The Phoozy isn't waterproof exactly but it is buoyant, and if your phone falls in the water while wearing a Phoozy, it won't sink (we did test it). Measuring 4 by 7 inches, it fits phones as large as the iPhone 7 Plus, Galaxy S8 Plus and Google Pixel XL." - CNet
What our customers are saying
"It's like a YETI for my phone! I love it." Clint B., California
"My phone doesn't overheat by the pool anymore. Awesome product." Roberta P., Florid
Boating / Kayaking / Watersports / Fishing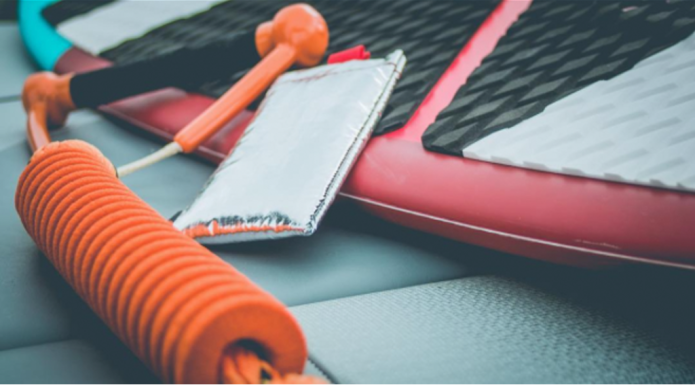 Protect your phone from the sun and heat while also having the peace of mind of float protection. Think of the PHOOZY as a life jacket for your phone.
Beach / Pool / River / Lake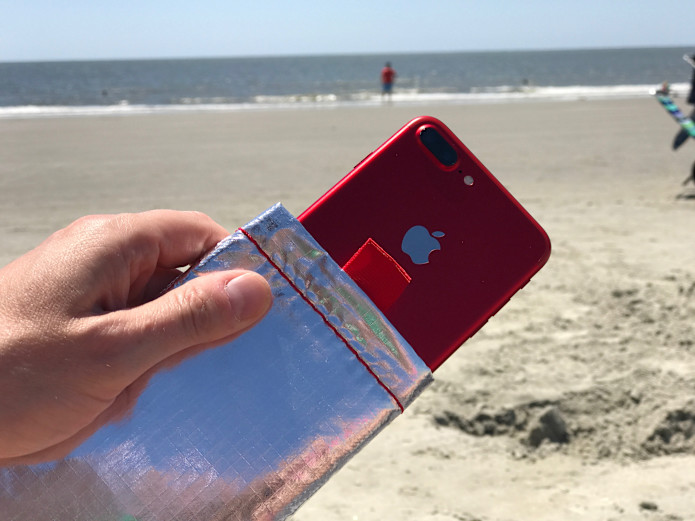 There is nothing more frustrating than your phone not working when you need it most. Now you don't have to worry about your phone overheating causing permanent damage or worse, sinking to the bottom of the ocean. 
Skiing / Snowboarding / Snowmobiling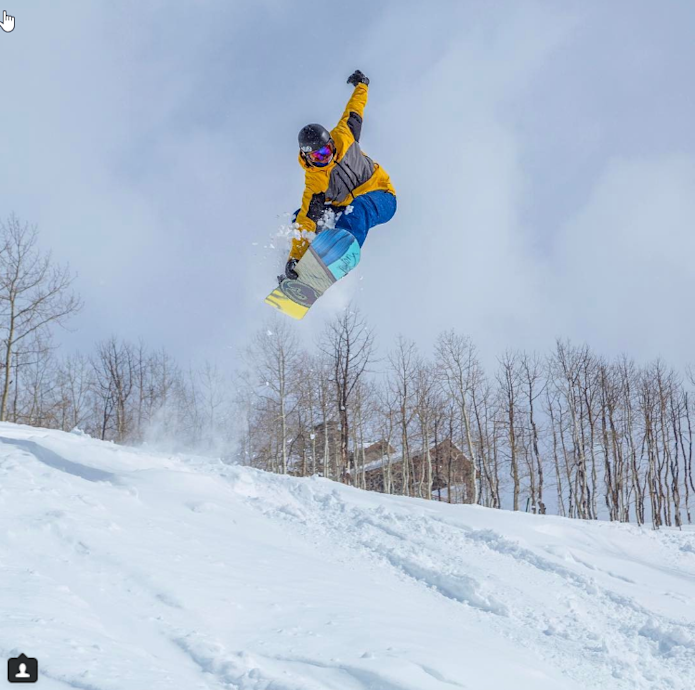 Using your phone in the frigid conditions of the slopes has always been a challenge, until now. With your phone inside the PHOOZY, you can preserve your battery life, prevent freezing, and prevent permanent damage to your device.
Features & Specs
Layered-Matrix Technology
Chromium Thermal Barrier Shell
Spacetech Penetration Layer
Impactor Core
Soft-Touch Protective Interior 
Hook & Loop Secure Closure System
Military-Grade Protection (810G)
501.5 Heat 
505.5 Solar Radiation (sun)
502.5 Cold
516.6 Shock / Drop 
The PHOOZY's exclusive, patent-pending design utilizes proprietary Chromium infused material in its outer shell, engineered to protect astronauts from solar radiation and your smartphone from harsh environments. Beneath the ultra lightweight shell, a complex matrix of layered materials provides impact resistance, and buoyancy. Yep, buoyancy, which means this Capsule floats. The ultimate protection against Sun/Heat, Cold/Snow, and Drops - on the water and the ground.
PHOOZY Sizes
Slim/Regular - iPhone 5, Feature Phones and Small Phones without cases.
Plus - iPhone 6/7/8, Galaxy S/S7/S8, Pixel, Mate 9/10, Motorola, Kyocera, HTC, LG and Microsoft Smartphones [With Case]
Plus - iPhone 6+/7+/8+, Galaxy S/S7/S8+, Pixel, Mate 9/10, Motorola, Kyocera, HTC, LG and Microsoft Smartphones [Without Case]
XL - Plus size phones with phone cases
FAQ's
Is the PHOOZY waterproof?
The PHOOZY is water-resistant, not water-proof.  While the PHOOZY is fully buoyant, your phone could still get wet if left floating in the water. If you do not have a water-resistant smartphone such as the iPhone 7 / 7Plus / 8, we recommend quickly removing your PHOOZY/Phone from the water.
Will the PHOOZY fit my smartphone?
The PHOOZY was designed to work with the iPhone Series, Galaxy Series, Google Pixel Series and most other major smartphones. The Thermal Capsules are designed to work with a naked, caseless mobile device for maximum thermal protection. Please review the sizing section to find the best fit for your phone.