$79.00
At Mous, we set ourselves out to solve a common problem: how to protect your smartphone without compromising on its looks. Our solution? The Limitless 2.0 case range. Our unique, high-impact AiroShock™ polymer casing offers your phone extreme protection while keeping its slim and stylish design. Made with real materials such as Carbon Fibre, Leather, Walnut, Bamboo, and Shell, the Limitless 2.0 range provides iPhone users with the style and durability their phone deserves.

As Seen On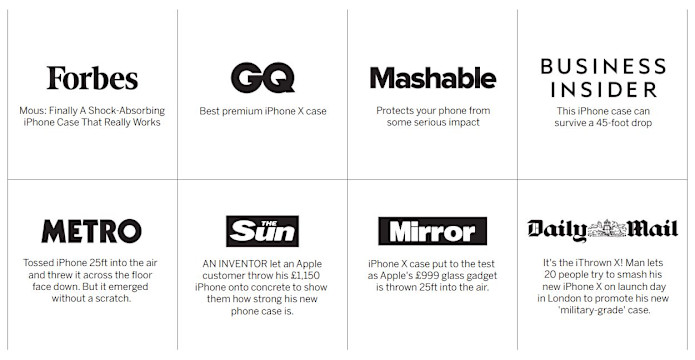 Unique AiroShock™ Technology
Thanks to our unique AiroShock™ polymer technology, our cases offer incredibly high levels of protection while adding only 2.3mm to the thickness of your iPhone. Comprised of thousands of small air pockets, the high-impact resistant AiroShock™ casing absorbs energy out of any impact your phone may sustain, helping it survive drops that would destroy an uncased iPhone.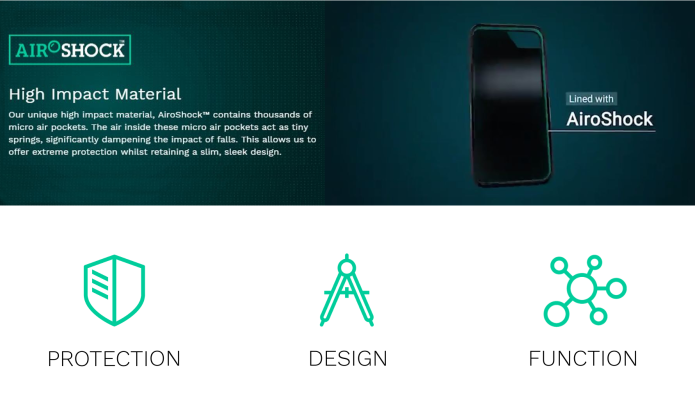 Slim Design Made with Real Materials
Our cases only add 2.3mm to the thickness of your phone, making them as slim as possible. At the same time, we use real materials, such as Carbon Fibre, Leather, Walnut, Bamboo, and Shell to make your case look and feel as authentic as possible.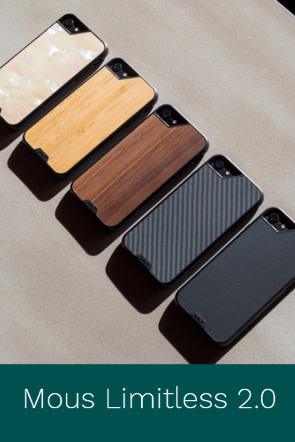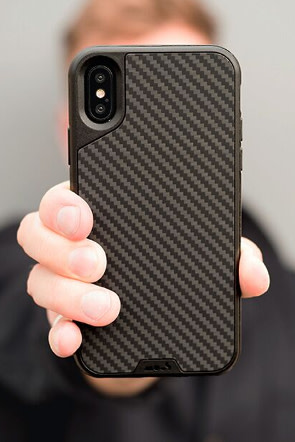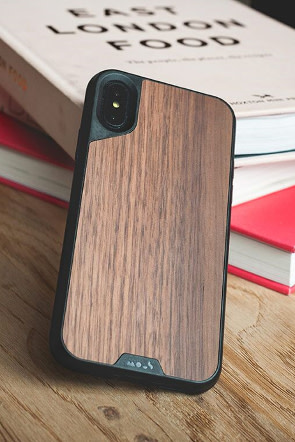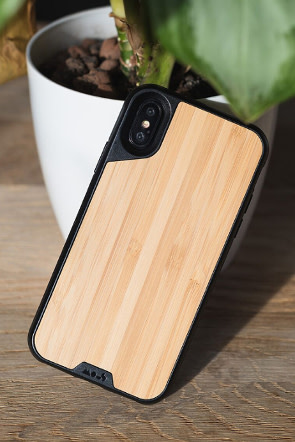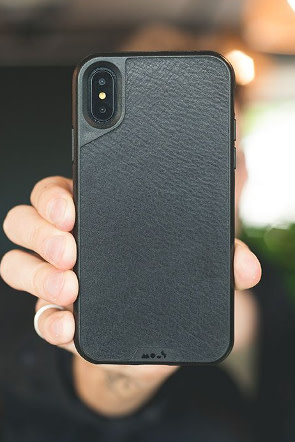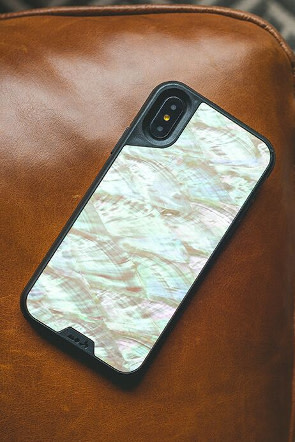 Works With Wireless Charging & Accessories
Our Limitless 2.0 series has been specifically designed to work with the iPhone 8's and X's wireless charging capabilities, ensuring that you'll be able to enjoy hassle-free charging while maintaining your phone's style & protection.
This spring, we'll be launching a series of accessories exclusively to Mous case owners - watch this space for deals and updates!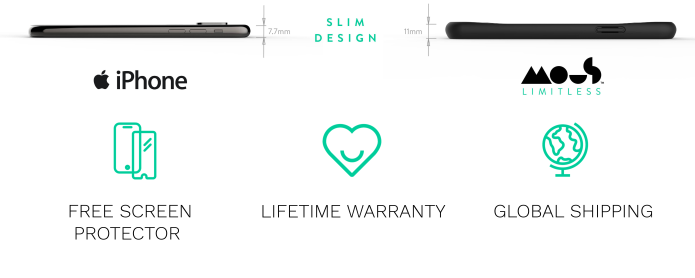 Comes With a Free Screen Protector
All of our cases ship with a FREE, thin triple-layered TPU, PET & Silicon screen protector, absorbing 3 times more impact than normal screen protectors without compromising on screen functionality.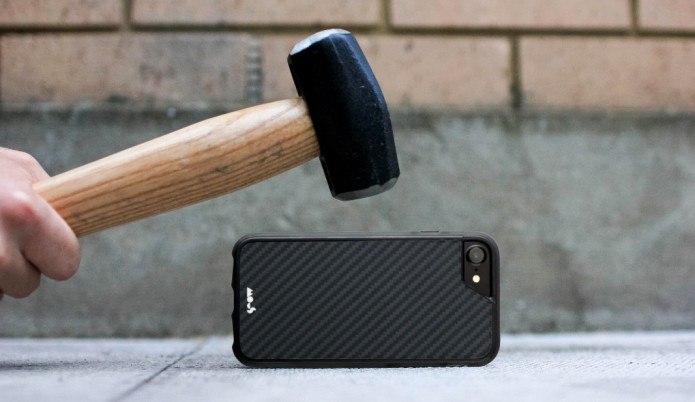 What Our Customers Say
*Due to high demand we're out of Carbon Fibre 8/7/6/6s Plus cases - don't worry, they'll be back soon!*
Features
Comes with a FREE Impact Resistant Screen Protector
AiroShock™ Polymer Casing
Designed for Wireless Charging
Compatible with our Limitless 2.0 accessories (more coming soon!)
FAQS
Which iPhone models do you have cases for?
We have cases for the following iPhone models:
iPhone 8/7/6/6s
iPhone 8/7/6/6s Plus
iPhone X
How protective are the cases?
Very! We've engineered our own smart material; AiroShock™, which dampens the impact of drops, protecting you phone from breaks! All our cases are military grade certified but we like to do our own far more epic drop tests!
What products are available?
We are currently out of Carbon Fibre cases for the iPhone 8/7/6/6s Plus - all other products displayed are available.
What does the case warranty cover? How long does it last?
The Mous Warranty covers any defects in material or workmanship relating to the manufacturing of our cases. The warranty does not have an expiry date, so you'll be covered for life!
What are the dimensions of each case (in mm)?
iPhone 8/7/6/6s:
L: 142.72 W: 71.45 H: 11.23
iPhone 8/7/6/6s Plus:
 L: 162.90 W: 82.60 H: 11.66
iPhone X: 
L:
148.21 W: 75.61 H: 11.88
Where is my order?
Please check your tracking details - they'll be in the email from us letting you know your order has been shipped. If your order has been processed but no tracking number has been sent, it will be with you in a few days – don't worry! 
My case is getting dirty, how do I clean it?
Leather: Damp 100% cotton cloth to clean dirt off. Be careful not to scuff your leather with grit on the surface. Then apply leather cream to moisturise the material. Dubbin is a good choice.
Wood: Damp 100% cotton cloth. Dry the material straight away with a dry absorbent cloth. If moisture sets into the material, it could warp.
Carbon Fibre: Soapy water and your hand. Damp 100% cotton cloth and then dry with a cloth.