$189.00
THE WORLDS FIRST SOLAR BATTERY CHARGER, DRYBOX ALL IN ONE.

The Pioneer Series is the world's first and only product to combine solar charging, battery charging and rugged waterproof storage into an all-in-one lightweight solution. Built for the toughest conditions passing Military Standard 810G drop testing and IP67 waterproof certification, RokPak gives you the freedom to go anywhere in the world with power. Dual smart USB charging ports with 2.4A output (each) allow for fast charging of ANY USB device including smartphones, tablets, cameras, GPS, etc. with the 12,000-mAh lithium ion battery.


Rugged Solar Panel

12,000-mAh Lithium Ion Battery 

Rugged Waterproof Storage - IP67 Rating

LCD

Dual 2.4A Smart USB Ports

Water Activated LED SOS Beacon

Military Standard 810G Drop Tested

4 Function LED Flashlight

Interior LED light

Works in Extreme Temperatures

Lightweight

Floats


There are dry boxes, solar panels, flashlights and battery chargers, but you want to bring as little as possible when outdoors. RokPak has combined all the things you need into one rugged solution allowing you to save space and travel lighter.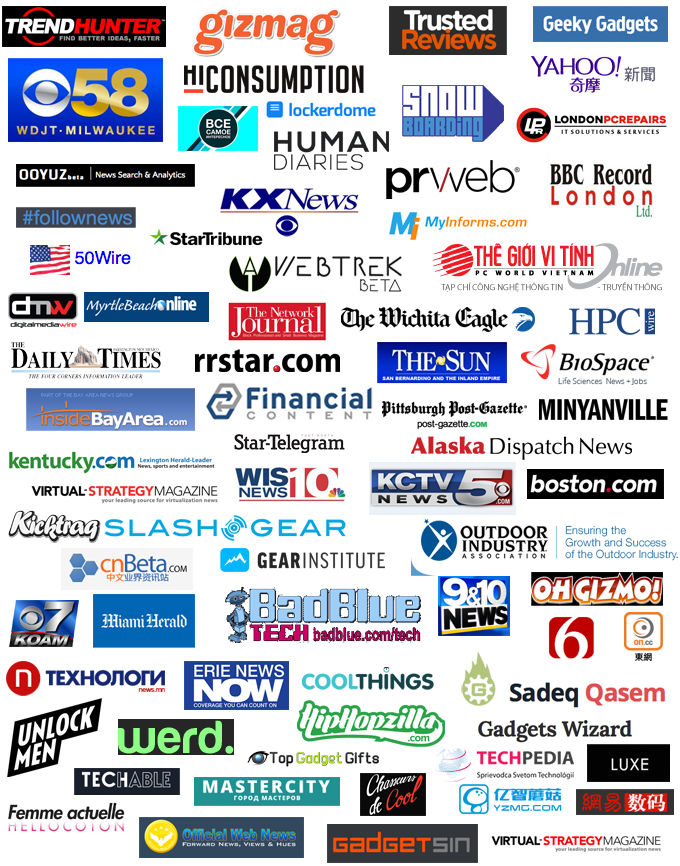 EVERYONE...
Fishermen / Hunters / Hikers / Campers / Boaters / Sailors / Kayakers / Climbers / Bikers / Spelunkers / Skiers / Snowboarders / Bird Watchers / Surfers / Beach Goers / Horseback Riders / Rafters / Canoers / Golfers /  Adventurers / Explorers / Travelers / Stand Up Paddle Boarders / Be prepared for storms and natural disasters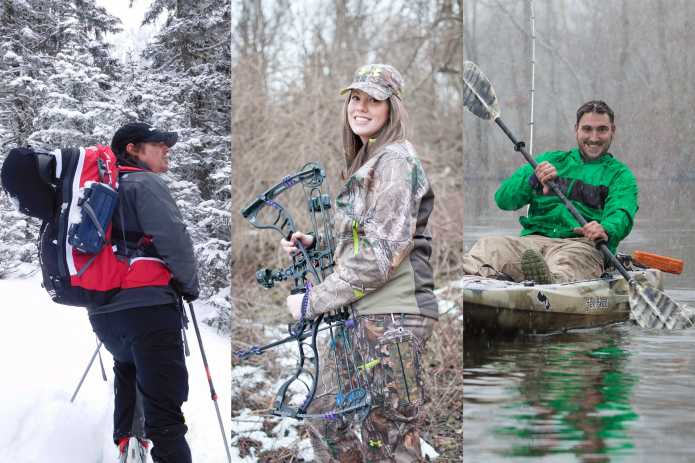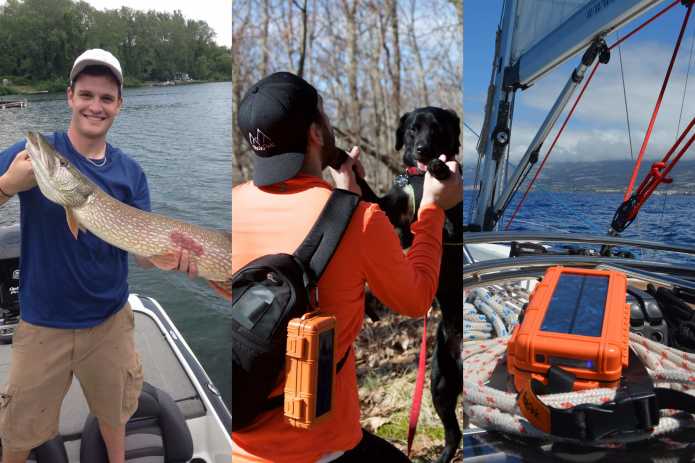 Charge 2 Devices Simultaneously. Charges smartphones, tablets, cameras, camera batteries, GoPro's, GPS, and any other USB device. Even charge 2 tablets at the same time.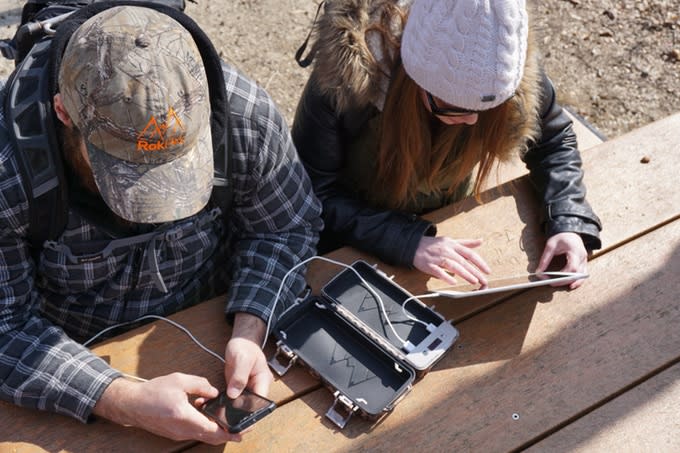 Military Standard 810G Drop Proof Design and IP67 Waterproof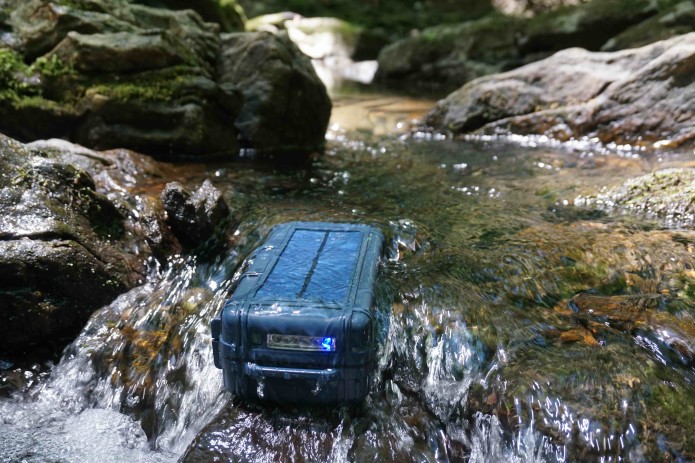 Rugged on the outside, but soft on the inside. Silicone interior protects your things from drops. Our design includes a removable net so you can organize everything and keep it in place. Plenty of room for storage and charging 2 devices at the same time.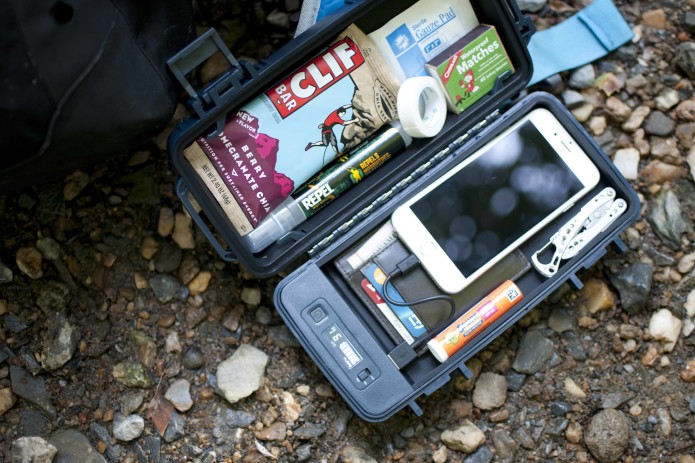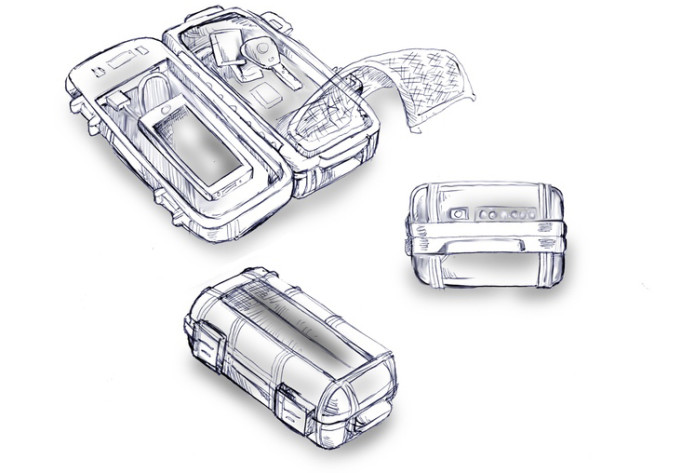 We started with the 4 products that every outdoor enthusiast needs: Waterproof storage, solar power, battery power and a flashlight. Then we analyzed all the products on the market. We saw so many options for each individual item, but nothing that created an all-in-one solution. This was a major problem that we wanted to solve. Getting outdoors is about enjoying activities, family, friends and of course nature, so we wanted our solution to be something convenient that would enhance the experience for all outdoor enthusiasts. 
Our vision was simple: A world where our need to be connected to a power source does not limit our passion to explore and enjoy the outdoors. So we created our company RokPak with one goal: to create innovative technology products for outdoor enthusiasts around the world.

BATTERY SYSTEM - Not all batteries are created equal. We only use the highest quality batteries that are custom made for RokPak. They include a PCM (protection circuit module) built into the battery pack. This will prevent a Li-Ion battery pack from overcharging or over-discharging. Not many battery packs on the market integrate a separate PCM on the battery, but we do. It's important to us that we provide the highest quality and safest battery products on the market for our customers.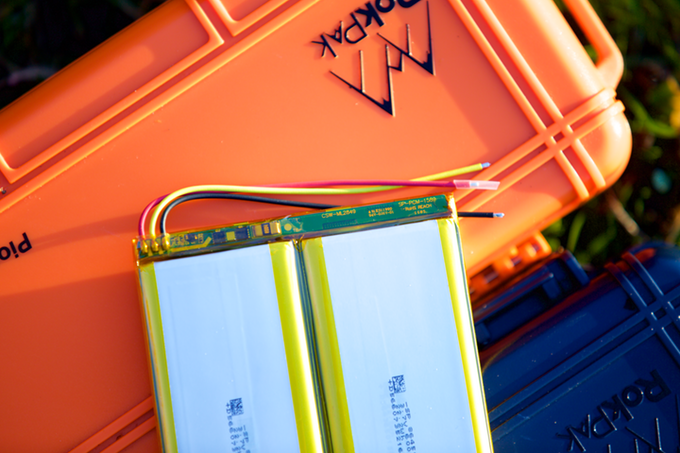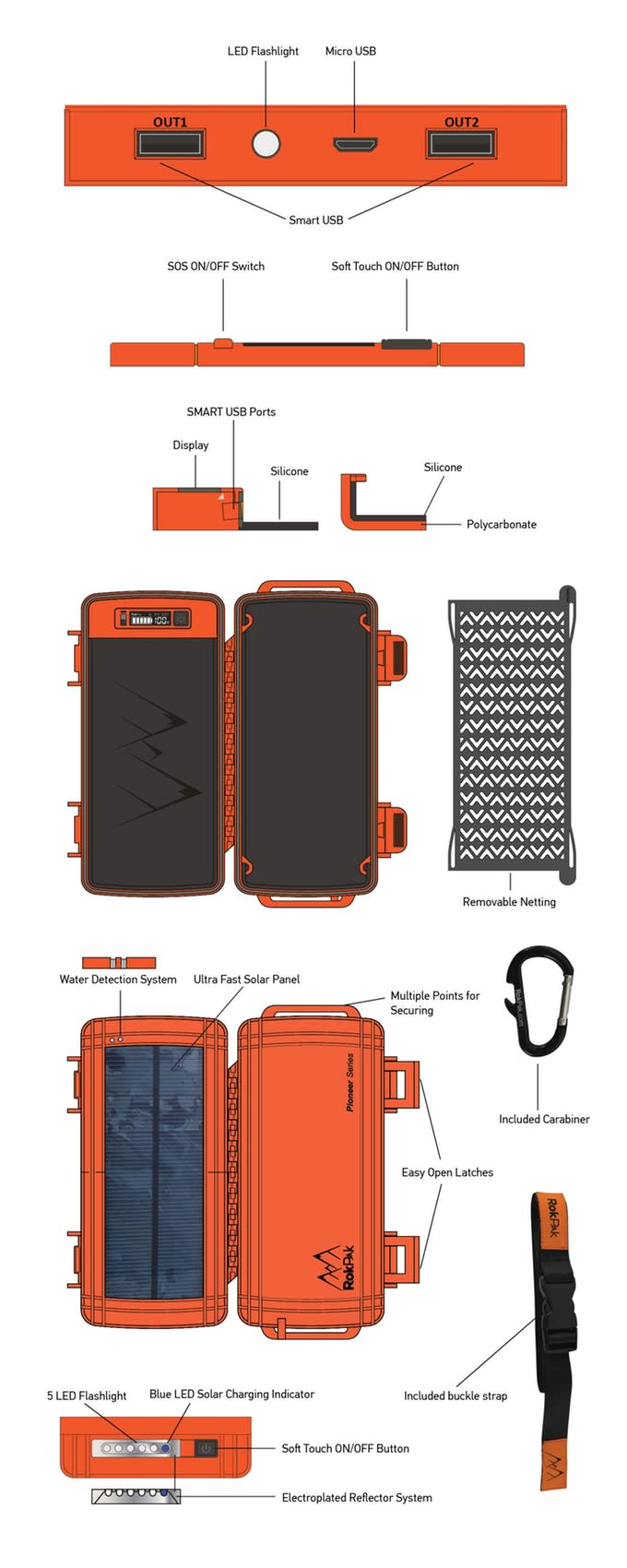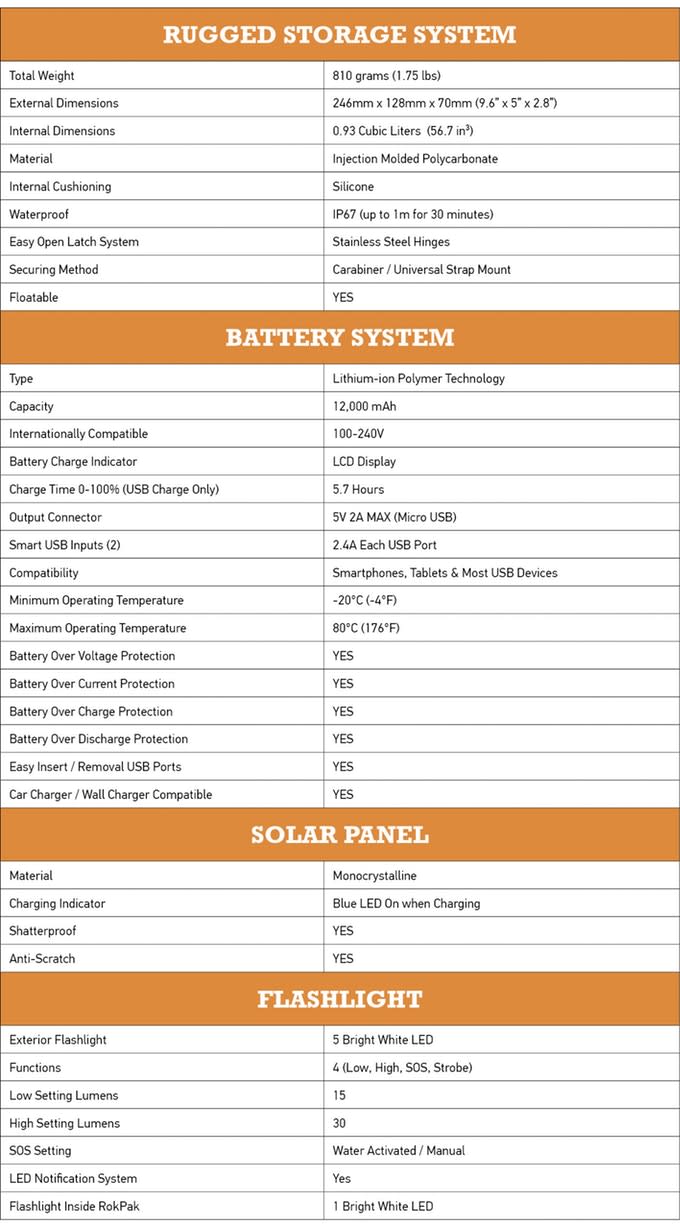 The RokPak Pioneer series is available in three colors: camouflage, safety orange, and marine blue. The colors represent a perfect combination to cover all outdoor people.