$30.00
Batteroo
 

is the world's first micro-thin sleeve that increases your disposable batteries' life up to 6x.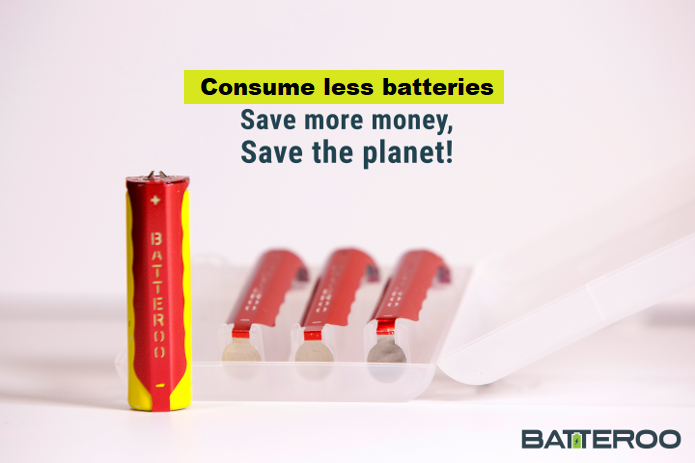 Batteroo Boost is a slim sleeve that slips over your batteries to access the charge left inside after your battery stops working. Batteroo brings your perceived dead batteries back to life and increases their overall life and performance.
Batteroo comes in AA, AAA, C, and D variations, and has a micro-thin design to slip over your battery and fit neatly into your device's battery compartment.
*Constant Current LED devices may not see any improvement.
In the Press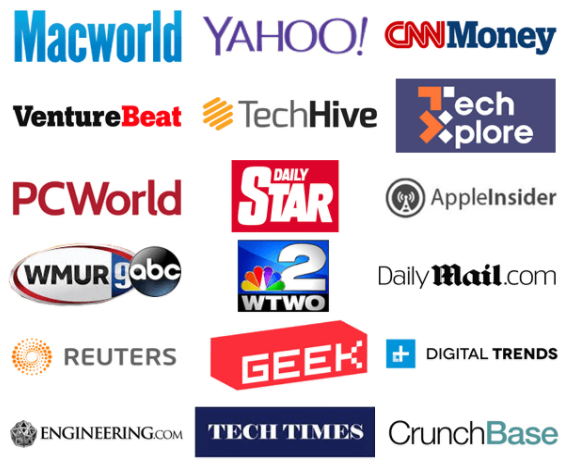 North America Frost & Sullivan Award for Price/Performance Value Leadership in 2015
CNN Money's top Coolest Gadgets of 2015
"The tiny, 0.1 millimeter-thick stainless steel Batteroo sleeve features an incredibly small circuit board, built to tap into the battery's remaining energy." - CNN
"Everything we've seen so far looks very promising." - PCWorld
"That's the big difference here — the device extends battery life without adding any noticeable bulk to your gear." - Digital Trends
"Meet the simple device that could revolutionize the battery industry." - Engineering.com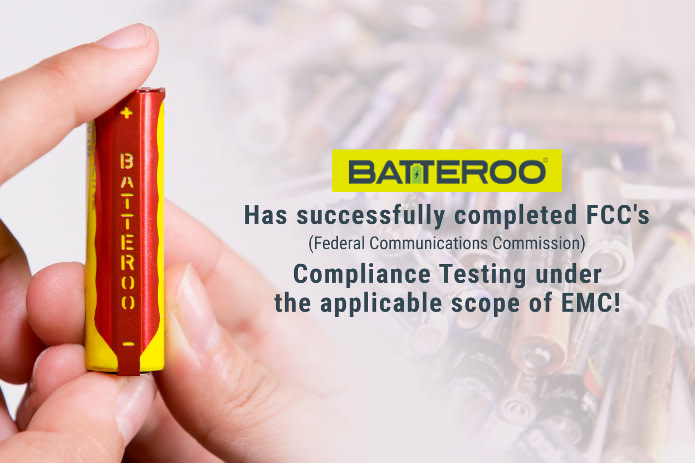 Environmental Impact
Every year, over 15 billion batteries end up in landfills. If we lined up all the batteries back to back that we use in just one year, it would be 466,000 miles long.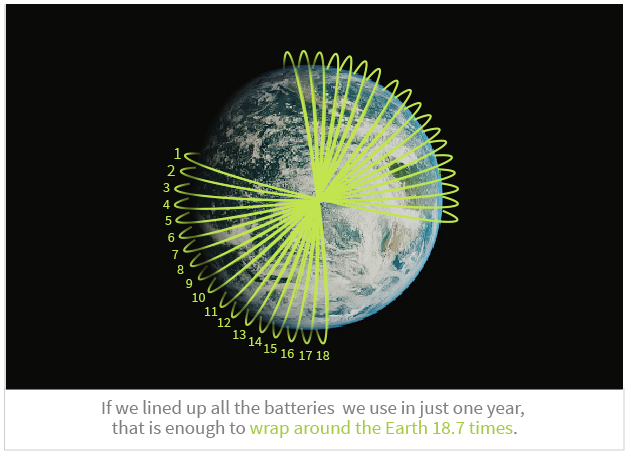 By the time these billions of batteries reach a landfill, they have already created a significant carbon footprint. Greenhouse gas emissions generated from all stages of production of batteries results in potentially hazardous implications for our planet. On top of it all, less than 2% of batteries are recycled.
The solution is simple. Consume less batteries. Use Batteroo.
And of all the batteries thrown away, 30% of them are thrown away with over 80% of their charge.
This is taken from a study done by Dr. Rolf Zinniker, ETH Zürich, Institut für Elektronik, Switzerland. Over 500 randomly chosen batteries were tested. See the full report on our website here: http://www.batteroo.com/sustainability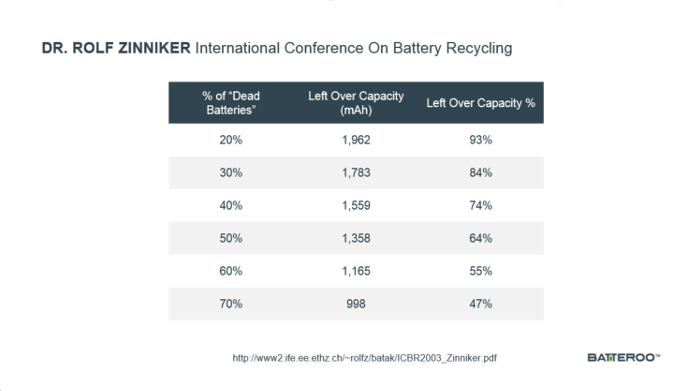 Why You'll Love Batteroo
Each Batteroo is reusable; use it over and over and over!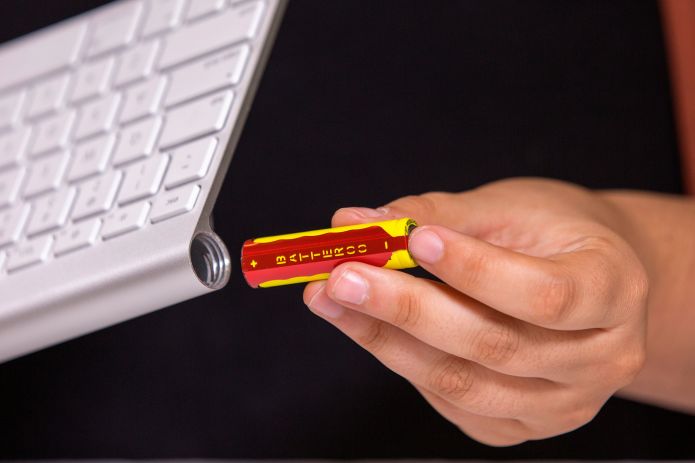 Your Batteroos get their power from the batteries themselves. As long as you treat your Batteroos right they can last you years!
Batteroo saves you money on battery purchases!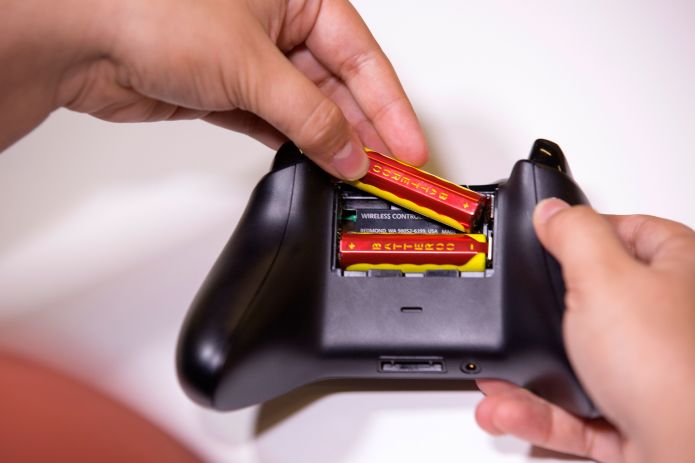 Since you're getting more energy out of each battery, that decreases the amount of disposable batteries you'll need to buy. With Batteroo you'll get the most value from all of your batteries!
Batteroo's micro-thin sleeve is designed to fit into most devices!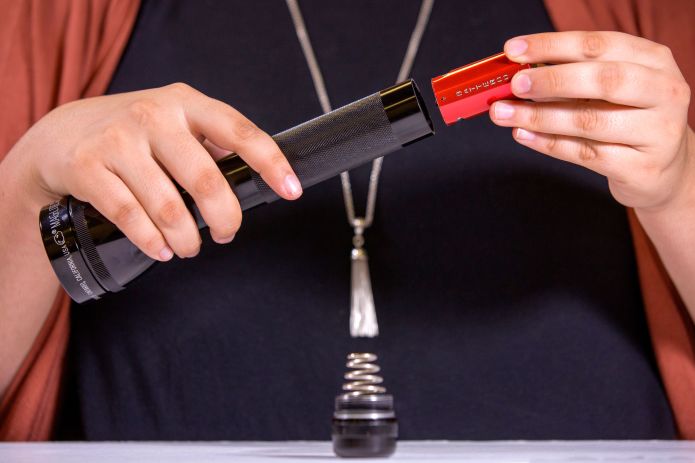 About the width of a fingernail, Batteroo sleeves are designed so they only take up the least amount of space possible. They will fit into most standard device compartments!
No charging needed, Batteroo taps into the battery's energy instantly!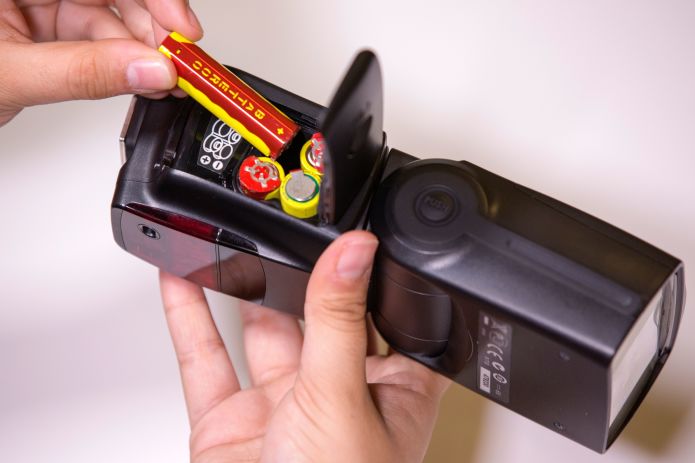 Today's devices aren't optimized to utilize all of a battery's energy, but Batteroo's voltage convertor allows devices to recognize that the battery still has charge. Starts working as soon as you apply the sleeve!
How It Works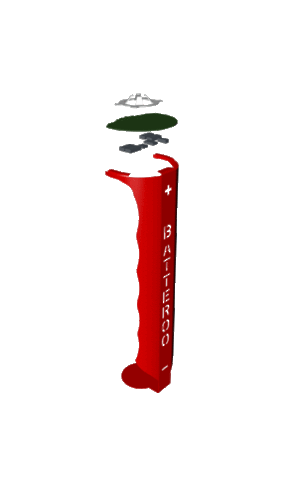 The key is that most devices only tap into a fraction of a battery's energy; after batteries are used for a while their voltage begins to drop off until the device thinks it has no charge left.
Through Batteroo's smart circuitry, the sleeves are able to boost the voltage of your batteries to a level that devices can recognize, making your batteries perform at near full capacity for the duration of its charge. Batteroo taps into the remaining energy that is usually thrown away, allowing you to get the most out of your disposable batteries.
Not recommended with constant current LED devices. See more info in the FAQ.
3 Simple Steps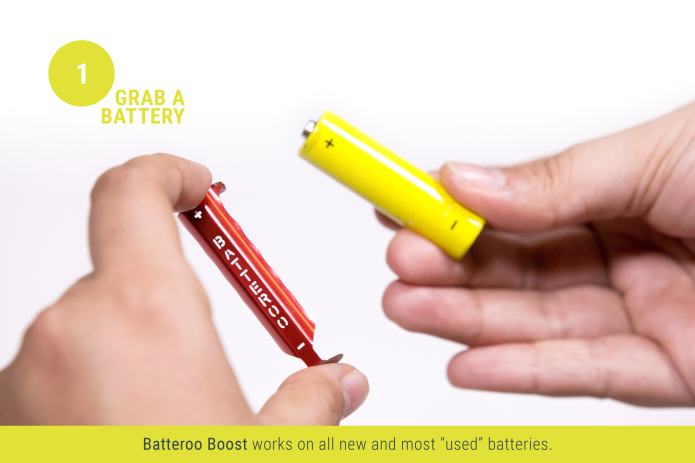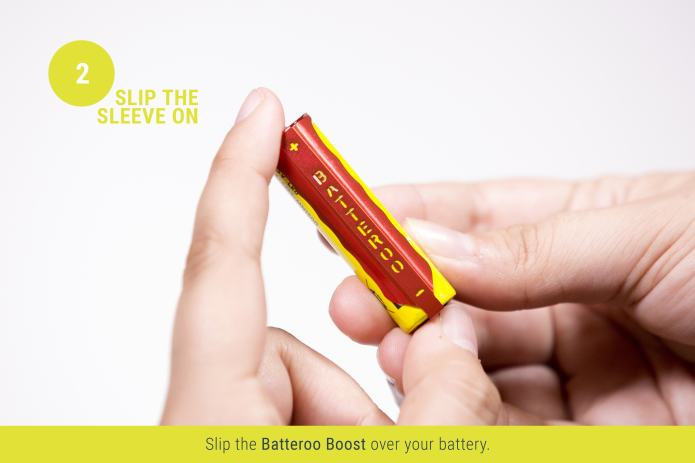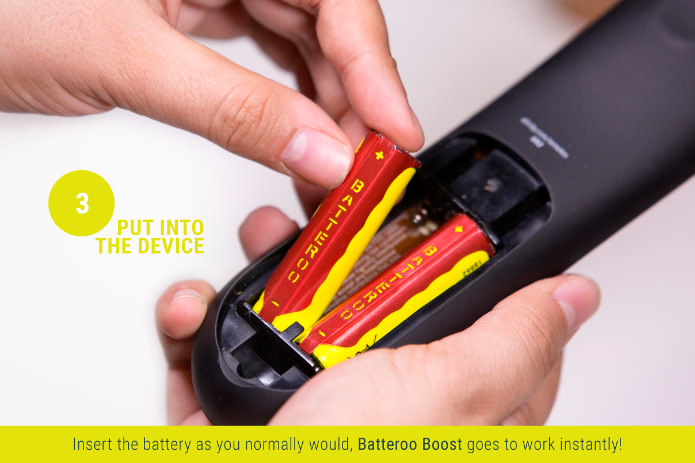 Demonstration Video
Our CEO showing off the revolutionary technology of Batteroo!
Side By Side Comparisons
Here are some of our videos where we test devices both with Batteroos and without, and see how much of an improvement we get with Batteroos. To see all of our videos, check out our youtube page: https://www.youtube.com/channel/UCxcwBAmmBc8BogX2L0oaaNg
Batteroo Test with Vivitar Digital Camera (3.5x more flash photos)
Batteroo Test with Flashlights (5.5x battery life extension)
Putting Batteroo to the Test: Testimonials from our Customers
"Batteroo revived the remote control. It went from empty battery state (Battery widget on TV display was red and empty) to a state with almost full batteries (same batteries with Batteroo)."

 

-Olaf Zumpe
"Unit was completely dead. After AA Batteroo sleeves the unit has been working for over a month with the dead batteries installed." 

 

-Kirk Bolton
"I put them in a weather station base. It takes 2 AAA batteries and they last about two years before having to be replaced. The display went blank, indicating the batteries needed to be replaced, they checked out as bad on my battery tester. Used Batteroo Boost on these "dead" batteries and the station has been working over two weeks now."

 

-Paul Gondran
"Went from no light whatsoever to bright as if new batteries were installed."

 

-Richard Gallo
"I did a test to see if the hype was justified. Waited till I was receiving a low battery warning on my DirecTV remote. Put in the sleeves and the warning went away. With continuous normal use, those batteries lasted another month and a half when normally they would have died within days of the warning."

 

-Matthew Vetera
"Batteries that showed as being near dead showed full after installing Batteroo sleeve."

 

-Grant Coleman
"Its perfect. More people should know about the product."

 

-James Cheng-I Lin
Have questions? Contact us at: support@batteroo.com
Features
Increases battery life up to 600%
Boosts the battery terminal voltage from 0.8v to 1.5v
Driving current capability of 1.5 Amp
Short circuit protection 
Over voltage protection
Over temperature protection
FAQ's
How do I use it?
The Batteroo is incredibly simple and user friendly. You simply slip the battery into the sleeve, and leave the sleeve on the battery for the remainder of the time the battery is being used. Once the battery is completely dead, keep the Batteroo and discard the battery. Repeat.

Can I reuse my Batteroo?
Yes. If handled properly, the battery sleeve is reusable. Please don't intentionally bend or warp the sleeve.

Does the battery need to be "dead" before you use the Batteroo?
No, you can start using the Batteroo at any time, even a brand new battery, and you will get the benefits of extended battery life.

Is the Batteroo available for different types of batteries?
Yes, Batteroo will be available for AA, AAA, C, and D batteries.
Can I use Batteroos with LED devices?
We do not recommend using Batteroo Boost products in constant current LED devices. Some LED devices have an IC ( Integrated Circuit) that uses a Constant Current LED Driver. Our Batteroo Boost technology is designed to increase the output voltage of your batteries in order for standard devices to utilize all the energy that is still left in the battery and increase their performance. However, because these LED devices utilize constant current, they are designed to accommodate their batteries' voltage decreasing over time, so Batteroo Boosts keeping the battery's output voltage at optimal levels is expending more charge than the LED device requires, and will actually lead to higher energy consumption. This might lead to a lower life expectancy than if you just used your batteries alone. For this reason, we suggest not using Batteroo Boosts in constant current LED devices.
If you have an LED device that uses constant voltage instead of constant current, they will benefit from Batteroo Boosts.
Can I use Batteroo Boosts with rechargeable batteries?
No, Batteroo Boosts are made for use with disposable batteries. The internal chemistry between the two types of batteries are too different for one sleeve to be able to accommodate each types' needs. We recently finished an Indiegogo campaign that is now Indemand for Batteroo ReBoosts, which are sleeves made for use with rechargeable batteries. Those are expected to be sent out around March 2018. You can find the campaign here https://www.indiegogo.com/projects/batteroo-reboost-make-rechargeables-work-anywhere-technology/x/17088738#/

Will the Batteroo fit in my device?
Batteroo are designed to be as compatible as possible across multiple devices. We did everything possible to account for design variations of battery compartments and inconsistencies in the batteries themselves. One especially difficult device to account for was the Apple Keyboard, which the Batteroo successfully fits.

You have mentioned the sleeve is made of stainless steel...is there a possibility of the Batteroo shorting?
No, the sleeve is covered with a non-conductive coating, which prevents shorting.

Is there any concern if a person incorrectly places the battery upside down in the Batteroo sleeve?
No, Batteroo has a reverse polarity protection mechanism to prevent any issues. If the Batteroo is placed incorrectly over the battery, neither the Batteroo nor the device will operate. Simply re-insert Batteroo in the correct position, and watch it start working again.

Are there limitations on devices that can use the Batteroo based on the current consumptions?
No, the Batteroo sleeve is designed to deliver as much current as a battery is able to supply to the device.

How much longer will my batteries last with Batteroo?
This will vary depending on the device. Batteroo will generally give you the best performance gains with devices that drain your battery life quickly. 

What do you mean that we tap into 80% of a battery's unused energy? Where is the up to 6x coming from?
With millions of different devices designed by different companies with different specifications for different applications, one number does not fit all. Mileage will vary, and some devices will get more battery life extension from Batteroo than others.Instead of arguing the best design cases vs. the worst, it would make sense to look at ACTUAL data from the field.

Although there have not been a lot of studies on the amount of energy left in batteries as they are thrown away, a very well done study was presented in the International Conference for Battery Recycling by Dr. Rolf Zinniker. He collected "dead" batteries from 19 different recycling locations/centers.