$239.00
QuietOn Active Noise Cancelling earplugs are created for you to feel better. QuietOn is a perfect companion for traveling, work, study, focus or relaxation.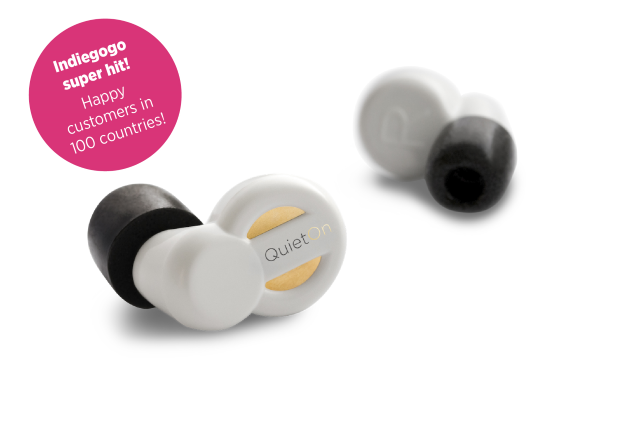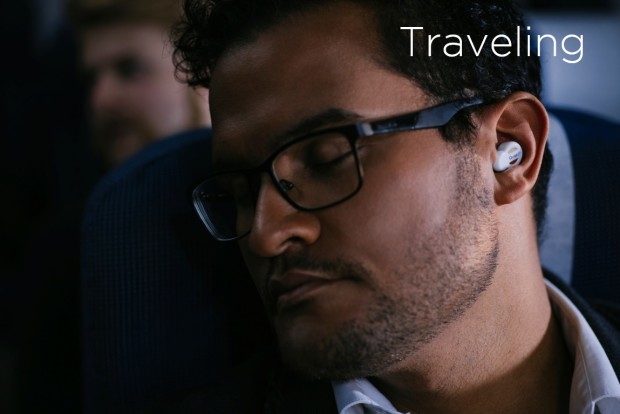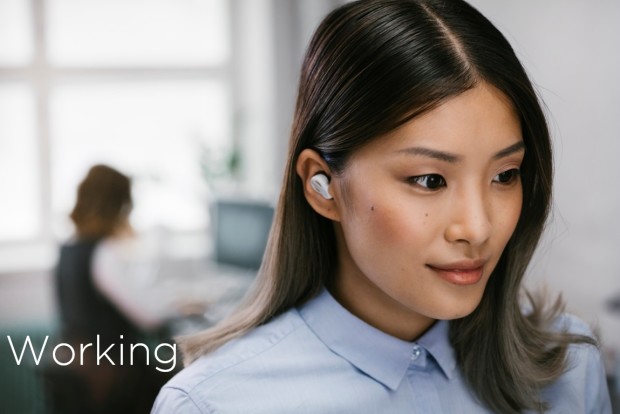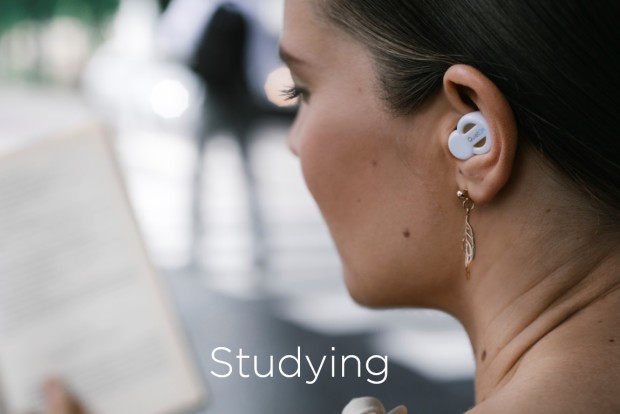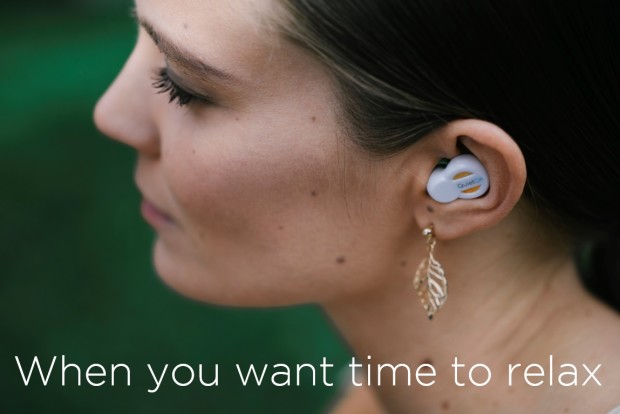 Also great for: 
Motorcycling
Meditating
Replacing uncomfortable hearing protection devices
Children and students having concentration problems
Creating a "personal space" in public facilities
Shooting sport
People suffering from noise sensitivity disorder
Airline pilots and cabin crews
Some find it perfect for sleeping as well 
QuietOn earplugs combine advanced noise cancellation technology with acoustic noise attenuation enabling you to find your own tranquility. Its active noise cancellation is designed to reduce low frequency 'bass' noises that traditional ear plugs can't block, such as the hum of airplane engines and normal background noise. With noise canceling ability up to 40 dB, QuietOn is on the same level as the best on-ear noise canceling headphones without the bulk.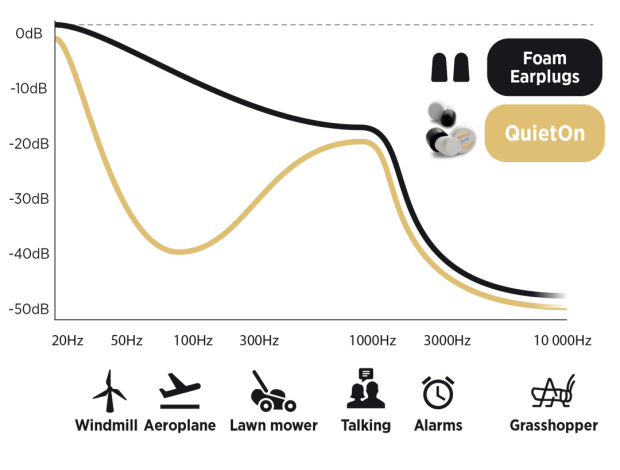 QuietOn is incredibly easy to use with no wires to detangle, settings to adjust, or buttons to press. Once you remove them from their carrying case, they're on and active, ready to go. Follow the included step by step guide to ensure a proper fit to get the most out of QuietOn.
With 50 hours of use on a single charge, QuietOn has the longest battery life of any wireless noise canceling device. The included carrying case also functions as a convenient charger, and features indicator lights on the front that let you know when it's done charging.

Testimonials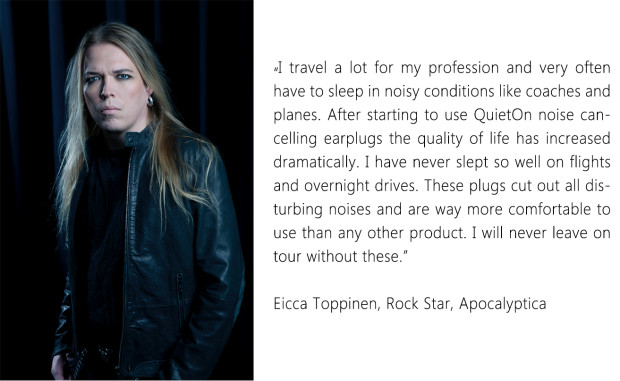 ​​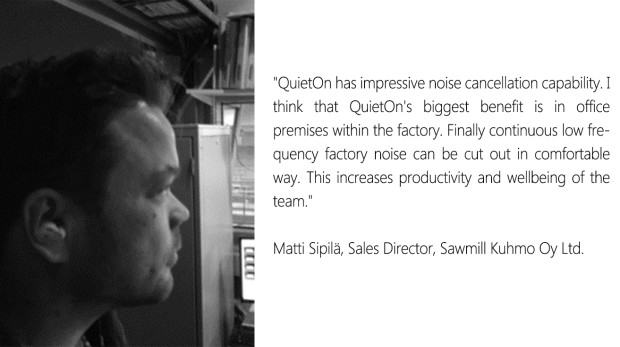 Technology expert reviews:
http://newatlas.com/quieton-earplugs-wireless-anc-active-noise-cancelling/41498/
https://geardiary.com/2017/04/03/quieton-active...
Tests in industrial use:
QuietOn protects industry employees from tiring industrial noise created by machinery and other noise sources. In a study on QuietOn's noise cancellation performance, the earplugs got a very good result (4.3/5) from industry employees.
"Unbelievable performance, machine noise is changed to faint humming noise, but still I'm able to discuss with my colleagues."
"It really cuts down the heavy noise at the factory."
Tests in dental clinics:
QuietOn has been well received by dental clinic employees and dentists prefer it as their one number one hearing protection device.
"How satisfied are you with QuietOns (Scale 1-5)?" 4.3
"Would you recommend QuietOns to colleagues?" 100%
"This is a really good hearing protection device for dentists. Noise attenuation feels good and makes it easier to concentrate."
"After 3 weeks clinical trial I can tell that this really takes background noise off, but you are still able to communicate with the patient."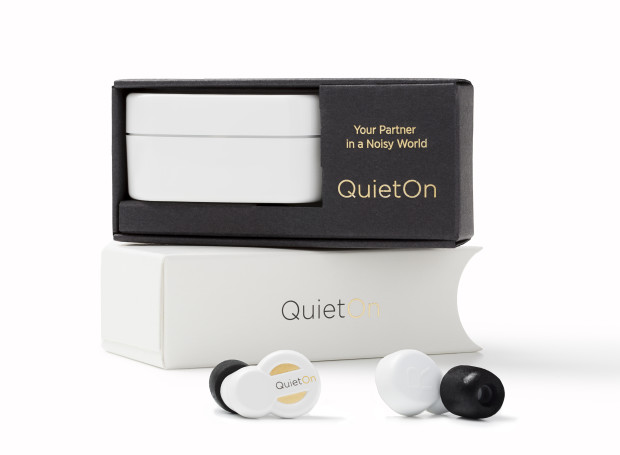 Product Specifications
Comes with a pair of QuietOn, three pairs of eartips - two pairs of silicone eartips and one pair of Comply Foam eartips and charging case.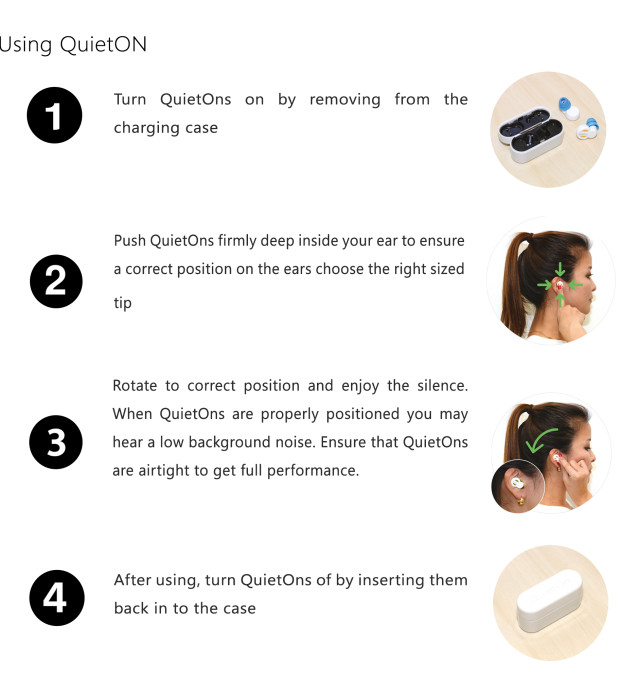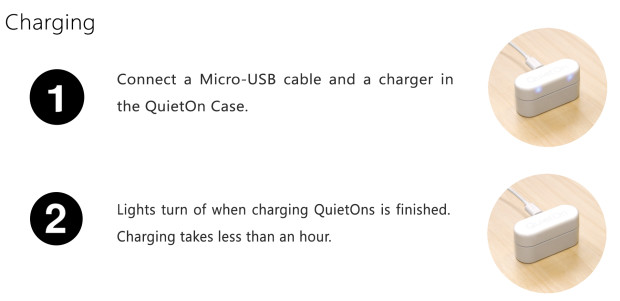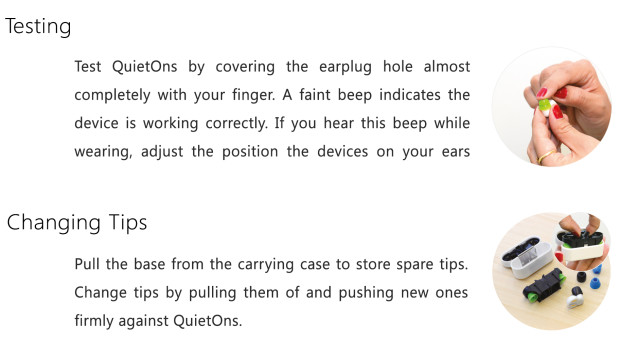 FAQs

Q: What comes in the box?

A: You will get a pair of earplugs with two changeable silicone covers, which are designed for bigger and smaller ears. A pair of black M-size Comply foam tips is also included. You will get a carrying case that works as a charging case. Charging can be performed using a normal micro USB cable connected to a charger or computer The charging cable is included in the box, while a charger is not.

Q: If you compare QuietOn earplugs to other similar kind of products, how competitive is the product's noise cancelling performance?

A: We have tested competitor devices in our laboratory and also compared with results published on testing sites. We have not found any noise cancellation devices that have better performance than QuietOn.

Q: For what kind of noise situations is the product designed for?

A: The passive part of the noise cancellation works as an old fashioned passive earplug. In addition to that we have active noise cancellation, which is very effective at attenuating noise below 1KHz in frequency. Some examples of these low frequency noise are music or traffic sounds coming through the walls, engine sound or the humming noise of an airplane cabin.

Q: What are the QuietOn's earplug's benefits compared to normal earplugs?

A: Normal earplugs are not able to block low frequency noise. QuietOn is the only earplug which can block low frequency noise.

Q: Can I listen to music with QuietOn earplugs?

A: The earplugs are intended for reducing noise. There is no Bluetooth connection and music playback is not supported.

Q: Is QuietOn able to minimize the effects of tinnitus (ringing inside the ears)?

A: Staying in a noisy environment might make tinnitus worse afterwards. Therefore we think QuietOn with its good noise reducing capabilities can work as a preventive action. On the other hand, tinnitus becomes more noticeable in silence, so the earplugs might not help if your ears are already ringing. QuietOn isn't able to turn tinnitus off because according to our understanding it isn't real noise but an error signal inside the head.

Q: How do I insert and use the QuietOn earplugs correctly?

A: Please check out the "How it Works" section above. Also make sure the device is inserted correctly in ears to get full performance. The earplug must be in the right angle, choose also correct size of tips. The device must be airtight. When the ear canal is sealed you can feel "small pressure" inside and hear small electronical background noise of the product.
Q: What are the differences between different tips included in the box?
A: QuietOn comes with one pair of black Comply Foam tips and two pairs of silicone tips. Silicone tips have two different sizes -  green ones are smaller and blue ones are larger. Silicone tips are also more durable, while the Comply Foam tips wear out after a while. Comply foam tips that are made of proprietary memory foam material and have been specifically designed for QuietOn and bring around 5dB extra attenuation. QuietOn comes with size M Comply foam tips.
Q: Is the product safe?
A: QuietOn is totally safe. QuietOn has FCC and CE certificates and the device is compliant with UL/CSA/IEC/EN 60065-1. This means that product is thoroughly safety tested from electronics and health point of view.

Q: What is the size and weight of the device?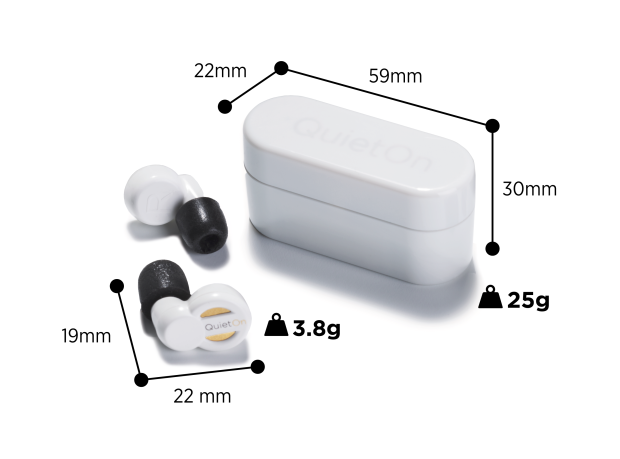 Q: How long does the battery lasts?
A: QuietOn battery lasts 50 hours on a single charge.
Q: Can I clean the eartips included in the box?
A: Silicone tips can be removed from the device by pulling gently. After this, the silicone tips can be washed with mild soap and water. Be sure to dry the silicone tips carefully before putting them back to earplugs. Comply tips can be gently cleaned with dry cloth, do not use water or rub the tips.