$106.00
Mighty is the first device that plays your Spotify music on-the-go without a smartphone. Lightweight, durable, and small enough to clip-on to any piece of clothing, it's the perfect companion for your life on-the-go. Mighty comes equipped with Bluetooth and WiFi for wireless syncing, is compatible with iPhones & Androids, works with wired & Bluetooth headphones, and stores 1,000+ songs offline. Enjoy your workouts, commutes, and adventures without worrying about bulky phones, annoying distractions, data overages, and battery drain.

Mighty is reinventing the portable music player for the streaming era. Mighty was born from personal frustration with the current on-the-go music experience. Every option to stream music while exercising requires a bulky, fragile smartphone. And phones are only getting larger, more fragile, more expensive, and more battery hungry. The iPod Shuffle can't play any streaming music and has been discontinued by Apple. So we created a product that provides a seamless on-the-go music experience, all without a phone or Internet connection.
WHAT OTHERS ARE SAYING...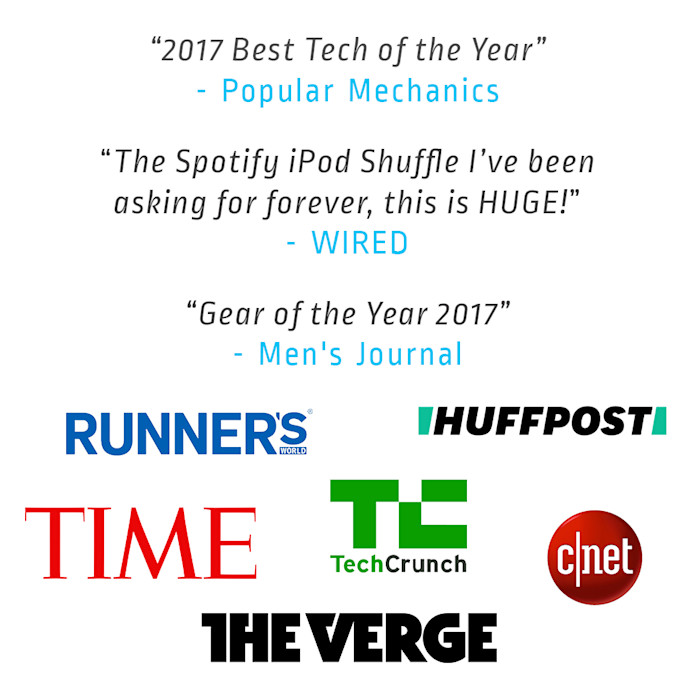 "Reimagining the music player for the streaming generation." - TIME
"The tiny, dead-simple music player for the Spotify age." - The Verge
"Apple should have made this" - Bob Lefsetz
"Don't worry runners, this device replaces the dead iPod Shuffle" - Men's Journal
"Mighty fills an iPod shuffle-sized hole for Spotify subscribers" - TechCrunch
"It's no secret that running with your phone, well, kind of sucks." - Engadget
"The best part: You don't need wifi to play the Mighty." - Runner's World
WHO ARE MIGHTY'S USERS?

ACTIVE
Ditch the phone on runs, hikes, trips to the gym, etc.

TRAVELERS/COMMUTERS
Music when there isn't a connection


DISCONNECTORS
Music without digital distractions


CHILDREN
Music for kids without a phone or a screen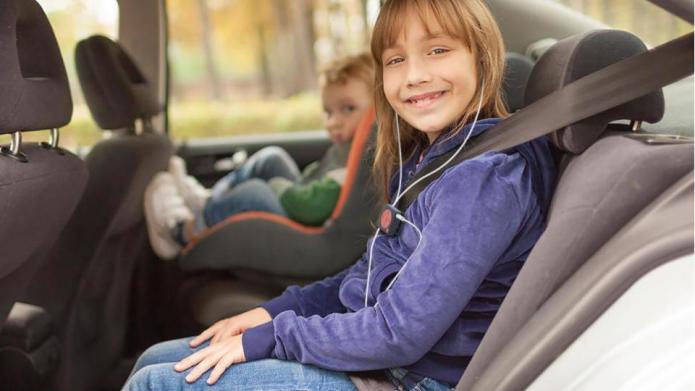 INTERNATIONAL
Avoid fees in markets where data is expensive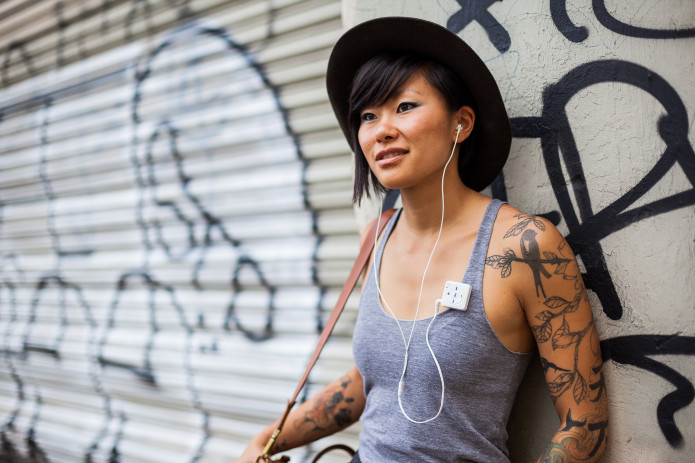 Features & Specs
Bluetooth and WiFi enabled
Pairs with wired (3.5mm headset jack) and Bluetooth headsets and speakers
Compatible with iOS 9.3.5 and above (iPhone 5 and newer) and Android 5.0 (Lollipop) and above 
Shuffle functionality
Cordless syncing (no more wires, computers and iTunes)
With new Stay Fresh feature in latest software update, Mighty wakes itself up every night and automatically updates all your playlists 
1,000+ song capacity (8GB)
Up to 5 hours of battery life
Drop and water resistant
Clips on to anything
No Internet or cellular connection needed, all music stored offline
Requires Spotify Premium account
Dimensions: 1.5" x 1.5" x 0.7"
Weight: 0.6 ounces
Charger included; headset not included
FAQ's
1. Does Mighty work with Bluetooth accessories?
Yes, Mighty works with both wired and Bluetooth headphones and speakers.
2. Does Mighty shuffle songs?
Yes it does!
3. How does Mighty work?
Get going with your Mighty in three easy steps. No cords and no computer required.
1) TURN ON - Connect Mighty to the mobile app
2) TUNE IN - Sync your Spotify playlists over WiFi
3) DROP OUT - For the first time ever, leave your phone and get moving
4. Which countries does Mighty ship to?
We ship to all countries globally. International packages may be subject to duties and VAT. Please check with your local customs office.
5. How do I switch playlists?
Each time you press the Playlist Selector button (top right on device), Mighty will speak the playlist name back through your headphones. Use the Playlist Selector to navigate to the appropriate playlist.