$580.00
Using a wireless speaker from your smart phone, i-pad, tablets, has never been this easy. 

ADCOM LUNA is made with perfection. Designed by the very famous product designer, Jacob Jensen Design, LUNA has won product of the year 2016 award from 3 different award shows, CES, USA, Red-Dot Design, Germany & Plus X Award, Germany. 

It's cylindrical form creates total harmony in design and helps in projecting a direct sound. Looks are not deceiving, as LUNA sounds as beautiful as it has appears to be. LUNA is designed for luxurious taste in décor and delivers a sound quality like no other. 

You can play LUNA via, bluetooth, Wi-Fi & AUX cable.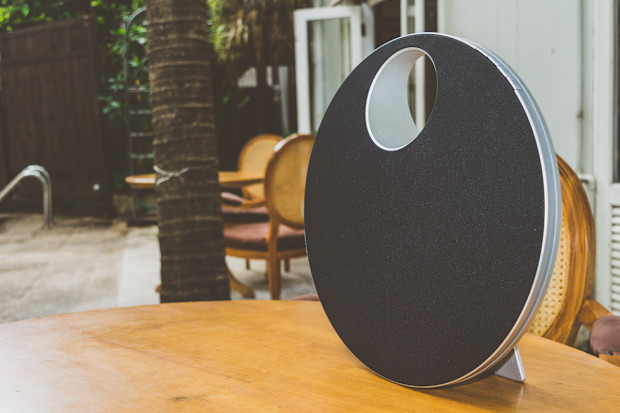 LUNA's lightweight will let you carry it easily to the pool while you're relaxing, to your kitchen, to the garden and practically anywhere you would like to hear music.

It's 22 hours battery backup lets you carry it to places with no electrical outlet.

LUNA has a USB port, which can be used either to play hi-res music files, or, to charge your phone or tablet.

You may buy more than 1 LUNA and sync them all together, either to play same or different music in the living room, in the patio, bedroom, etc.(Multi-room feature).
Features
Bluetooth
Wi-fi
USB port
AUX port
Multi-room feature
22 hours battery backup
FAQs
What are the dimensions of LUNA?
What is LUNA's weight?
Can we connect more than 1 device to LUNA? 
Can we control LUNA through our phone?